So my fantastic program at school includes regional menus. Every other week we have the pleasure of learning the wine and food for specific regions in France. Our first menu was for Provence.
Anchoïade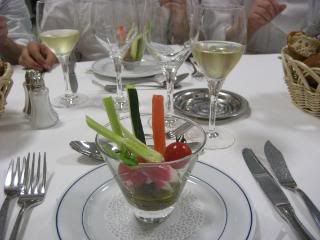 Petits Farci à la Provençale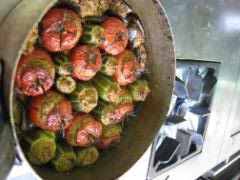 So this was my dish. Being a rookie, I took a long time doing this recipe. I have never even used a meat grinding machine before. This was a fairly simple recipe, however, there were many steps to it including canneling the legumes, videring them and stuff them. Unfortunately for my rookie ass, I didn't have enough time to reduce the sauce. Nonetheless, it was still good.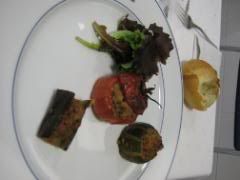 Filets de rougets à la crème d'olive et marjolaine, fine ratatouille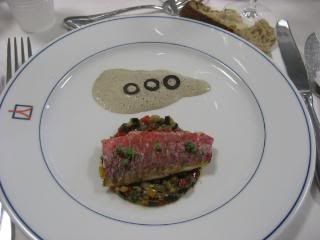 Ok - so FUNNY STORY. Eldar was making that olive foam sauce you see above. It was in a bahut and chef told him to put it in the bain mairie. The bain marie is a water bath which we leave on our plaques. You put in other bain-maries filled with sauces, soups, etc that need to stay heated. So Eldar says to chef,
"So you sure you want me to put it in the bain-marie?"
"Yes, Eldar, put it in the bain-marie."
So
HE POURS THE SAUCE INTO THE WATER IN THE BAIN-MARIE
. AHHAHAHAHAHAHAHAHHAHA. Ahhh, what a classic story to live down.

Aïoli de Cabillaud, minis fenouil et Épinards sautés à cru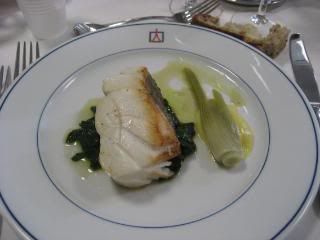 Daube à la Provençale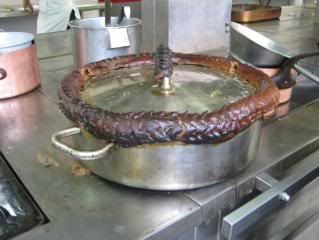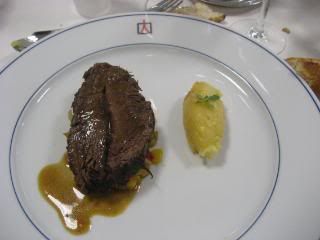 Gros macarons au citron, Sorbet citron
And of course, what else but to finish avec un express ?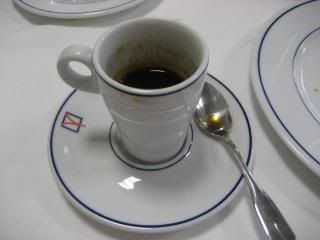 Bon Apetit !