Guess who buys so much Nutella which then results in a couple of free T-shirts you can only purchase with a # of proofs of purchase?
Ginger is such a good model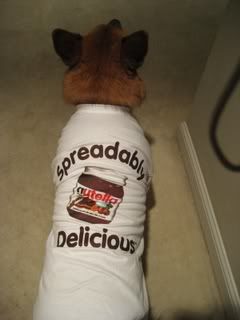 The minimum size is Men's size M - too big for me but Ginger can wear it.
Yesterday morning, I came out of the shower to see THIS!
She was snoring away... she is a strange one!