This morning we missed our train!!! My alarm was set correctly, however, it was NOT set to go off on weekends. OOPSIES! We woke up just as our train left. We rushed and packed up our things and went off to the train station. We couldn't exchange our tickets - you have to buy new tickets if you miss your train. SUCKS! So we bought a one-way and was off to Bordeaux. After a 3-hour ride on the TGV (I love the TGV!! Mami, Papi, and Oncle came to pick us up.
After we settled in, mami and papi made us a delicious lunch! We had chicken, pasta, marinated trout, baguettes, red wine, and salad.
Papi cutting yummy chicken
This was so yummy! It's trout (I think) in vinegar, oil, fresh thyme, etc. Papi's recipe.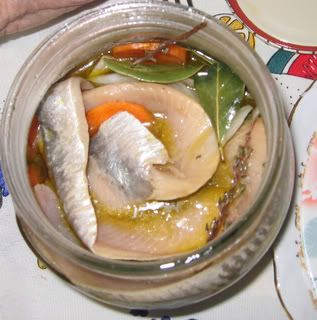 Look at Raf! He looks hapa.
Younger Mami and Papi.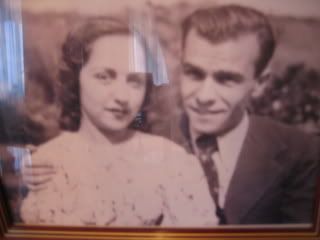 After eating lunch, we hung out at Mami's and Papi's. Then we went to Oncle's house to none other than, EAT AGAIN.
Another foreign stray kitty we saw on our way out their apartment.
Papi and Ladzi(sp), the whippet
Oncle with Isadore, one of their many cats
Raclette (the real deal, and it's good! Not like the really stinky stuff at Trader Joe's)
Ummm Chacuterie!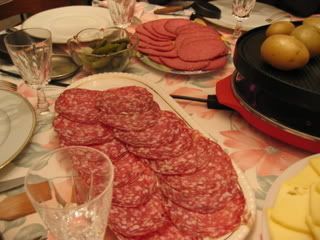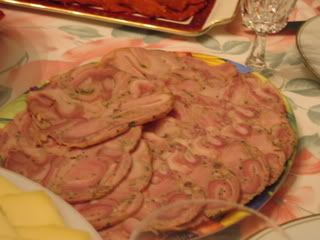 I need to buy one of these sets. Fun!
I don't know what it is, but I love the potatoes they have in France. They are so good!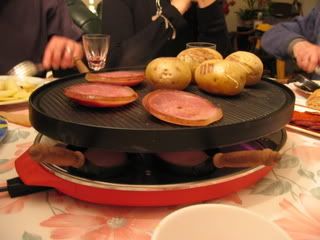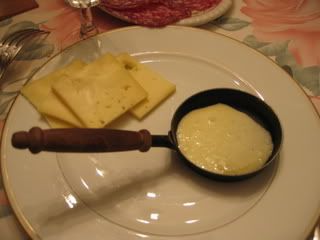 I LOVE the little French pickles!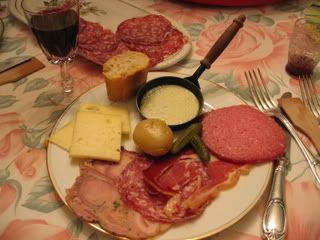 Tante, Cousin Erik, his gf Francoise, Oncle, Papi, Mami, Raf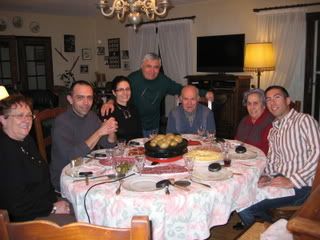 Oh man, we were completely and utterly beyond STUFFED!!! Tomorrow we were going to eat all day again. Welcome to Blanquefort!