It's good to be back in Paris. Hadn't seen Nina since
her last trip to Menton
in
July
, so decided to meet up for a delicious dinner tonight. Going off on a recommendation by
David Lebovitz
, Nina accompanied me to dinner at
Chez Michel
- a bistro serving traditional cuisine from Bretagne. (Nina's favorite region of France is Bretagne - but I have yet to visit. We both love cuisine Bretonne.)
I ordered special Bretonne biscuits stuffed with Morue (salted cod).
Nina ordered this for her entrée - daurade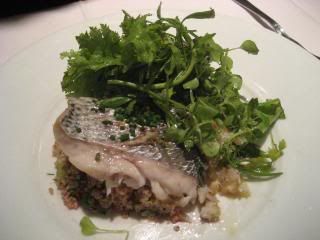 They ran out of
cochon de lait
, but I still opted for the
tête de cochon
(pig head) as a replacement. Lots of fat, some meat. Really rich and hearty.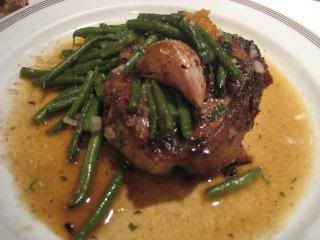 Nina got the Bretonne version of the bouillabaisse.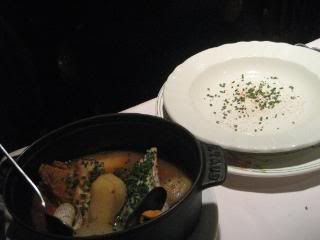 Of course, we both ordered the
Kouign-Amman
. Caramelized sugar, butter, layers of brioche... what more could a girl ask for ?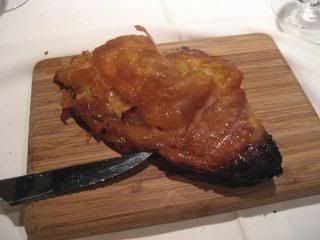 We also tried the demi-sel Brittany butter - I had a picture of it but it is lost now =(. Really delicious. We both really enjoyed our dinner here. Everything was well-cooked and perfectly seasoned. Highly recommended.
Chez Michel
10, Rue de Belzunce
75010 Paris
M: Gare du Nord
Tel: 01.44.53.06.20