... well the last supper of the "Eating with Pim weekend."
This Cambodian owned "Chinese restaurant" served a myriad of items ranging in Chinese/Cantonese food, Vietnamese, and Thai (typical of "Chinese restaurants" in Paris).
Funky tasting Nems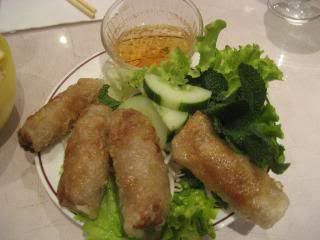 House noodles with all types of goodies like shrimp, pork, and kidney. Normally, Pim just orders this here, with the soup separate so that she can season the noodles with hot sauce, etc. I will try that next time.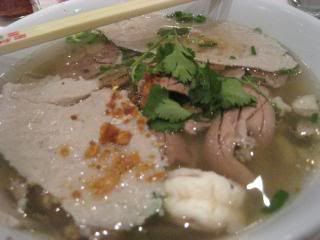 Fried shrimp that Pim likes to dip in the broth. Same breading as fried bananas. Ummm...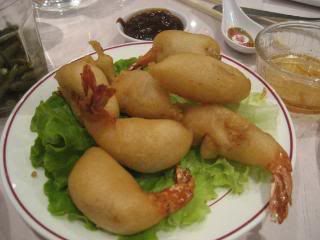 Beef "chow mein" - not your typical chow mein. It was okay - I did enjoy all the crunchy Chinese broccoli.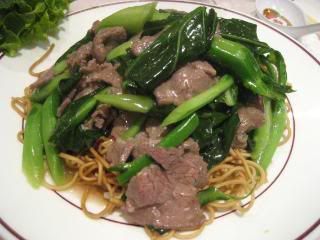 Overall this place is okay. Not super Chinese as it is Cambodian run but if you are looking for some cheap and quick Asian food, then why not? This place is HUGE too - crowded but probably won't have a long wait time.
Tricotin
15, Avenue Choisy
75013 Paris, France
+33 1 45 84 74 44‎
(Open late 00h00)