Guess what I got to help Chiho make for repas personal ? Yaki Onigiri !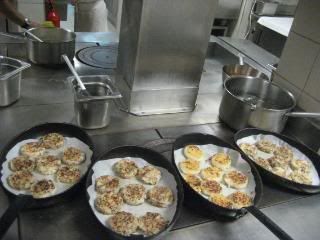 Salade de courgette purée avec des legumes cuit et cruditées
Le homard avec bisque et purée de pois
Fish sashimi style with a citron sauce (really good)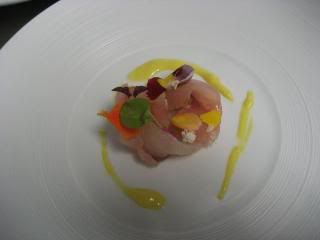 Another one of Mika's creations - dark chocolate mousse-cake with vanilla bean ice-cream. So f'in good.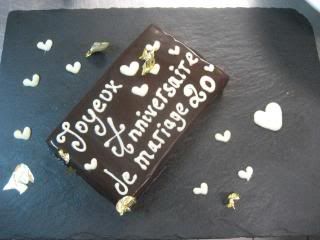 It was Enzo's birthday ! Mika made him a little tarte.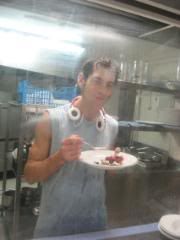 LMAO @ this photo