Passed by Shinjuku today to grab some ramen before Raf and I head off to Hakone.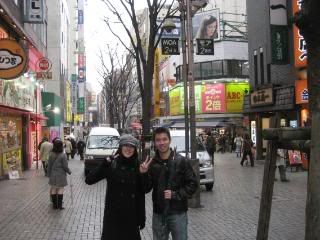 This ramen joint is very different from the last. It's heavier (can you believe it?), the noodles are different (hand-made every day), and it can kill you. Seriously.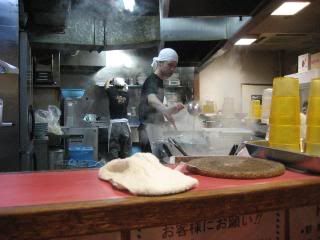 Look at this fatty bowl of ramen! It's loaded with fatty pork, salt, garlic, cabbage, and bean sprouts.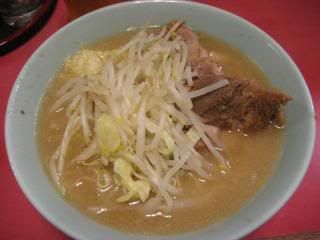 It was f'in delicious but I felt like I ate a ton of prime rib and potatoes afterwards. HEAVYYY.
The guy stirred the fatty pork broth with that big wooden thing.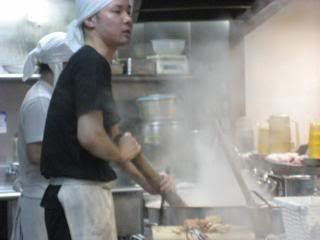 Oh my god, I don't remember the last time I was so full. We all felt like we were going to explode. Was it worth it? Probably. =)