On our way back home from Yokohama, we stopped by Shibuya. Crazy place - and as Luigi calls it, organized chaos. It's so crowded here in Tokyo but no one manages to bump into each other. It's amazing. I love it. I will upload the videos once I get back to the states. I'm in China right now and they block youtube.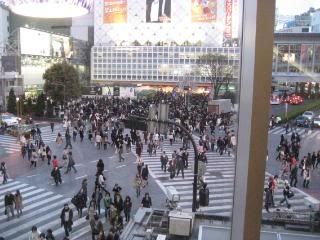 Here's the famous loyal doggie -
Hachiko
. What a sweet story. (I really miss Ginger.)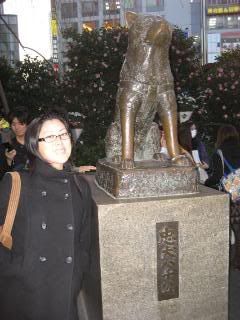 On our way to Starbucks
At Starbucks
Then we went to get some cold soba.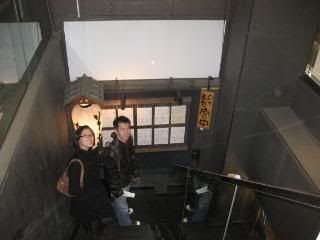 We struggled with the menu a bit since none of us read kanji, but Luigi got us through it by chatting it up with the waitress. =) It was so refreshing.
I heard the waitress say "yaki onigiri" at another table, so we ordered that too. It was made with a different kind of rice and filled with all those little fishies the Japanese use quite often. (What is that called, btw?)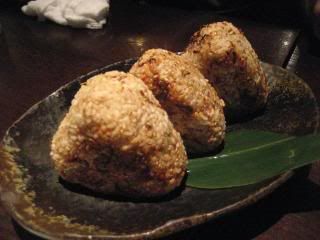 If you look closely, you can see the little eyeballs of the fishies. Ummm, yum yum!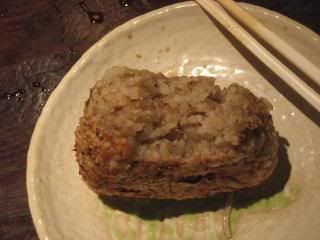 On our way back to the subway