Luigi and Carlo had a great idea of having a mystery dinner - everyone brings a completely random ingredient and I prepare a feast with it.
Most of the ingredients were given to me the night before or this morning. I can use whatever else I have laying around in the fridge and/or get extra garnish/condiments (but no major proteins/vegetables, etc).
For this dinner, I was given:
Rutabaga
Coconut milk
Fake crab
Squash
Sanma fish
Oyster mushrooms
Edamame
Lamb shoulder
Linguica
Strawberries
FUN FUN FUN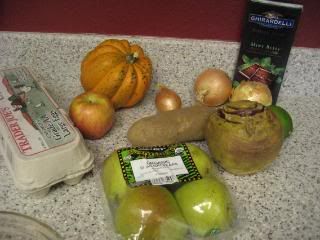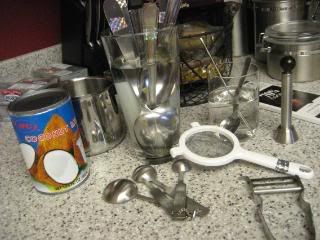 And some prep work...
Sanma fish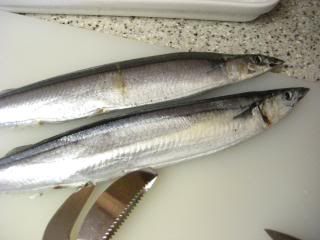 Made a rather large pot of stock from the bones leftover from the lamb shoulder. Only to reduce to a little tiny ramekin of sauce for the mushrooms.
To be continued...