What's for lunch?
I chose unagi with rice.
Cold noodle "kit" with nori, wasabi, and of course "cold noodle sauce"
We made it! Luigi picked us up at the airport. Raf's first trip to the East.
In front of Luigi's apt complex.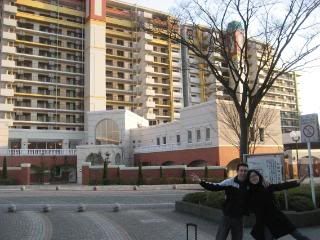 Totally getting in the Japanese CHEEZU habit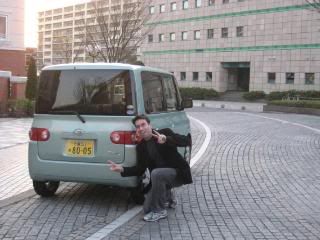 Local bathhouse. No tatoo allowed! That means me =( ...