Today was the first time I cooked a Thanksgiving dinner from scratch - all by myself. I was quite proud of myself - I didn't start mise en place until around 4pm! I roasted two turkeys too.
L'Apero and decor by Nina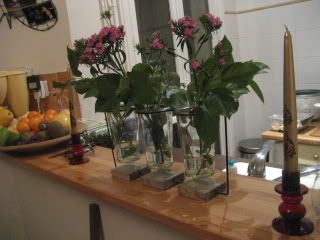 I separated the skin apart from the meat and marinated the meat with butter, thyme, rosemary, sage, salt & pepper, and a shitload of garlic. Then roasted them with bacons on top for about 3 hours. I think this is turkey #1.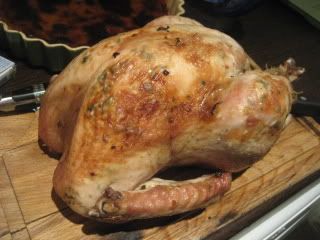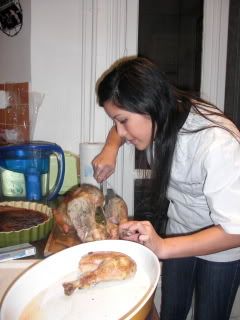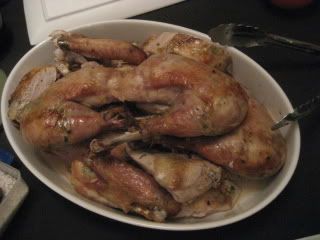 Amir shaving the
CHINESE
truffles he bought for
4 Euro
. hahaha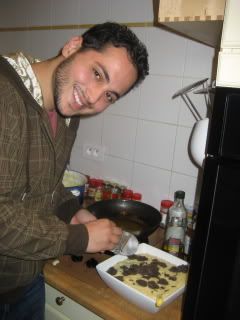 "We have the technology..." says Amir.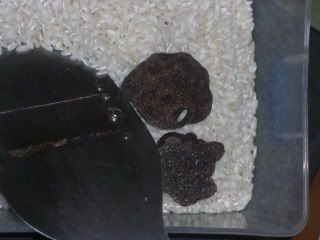 Delicious mashed potatoes.
Stuffing - it was pretty tasty. Yes, I am still proud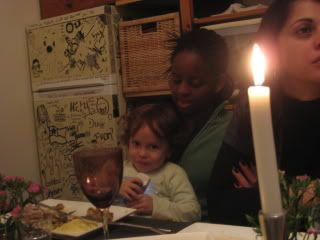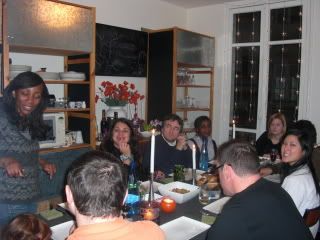 Bon App !
Pumpkin tarte - er, potiron tarte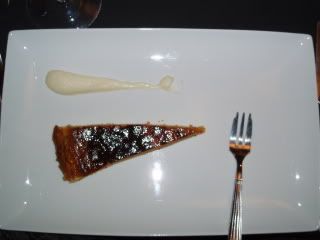 Amir is SERIOUSLY obsessed with truffles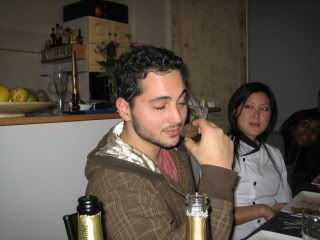 We played
La Vache qui tache
again !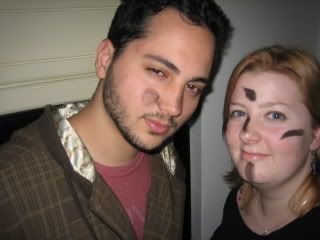 heheheeh
I was the winner! But no one wanted to stop the game until I got a "tache." We didn't finish until 2 or 3 in the morning.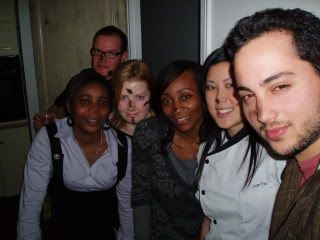 A very fun and successful Thanksgiving.