I returned home today extremely tired from work. I knew Nina was cooking dinner for me but didn't know she somehow contacted Amanda to invite a few of my friends. A few of them were working tonight but I was surprised to see Rudy, Amir, and later Amanda show up. =) Pablo and Delphine came as well. It was pretty freaking cool.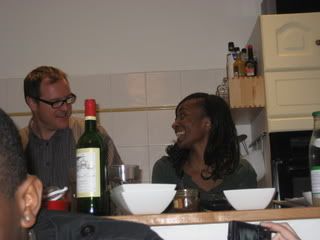 She made this delicious steak hachee avec foie gras and shredded/fried potatoes with a small salad. Then confit de canard with pomme de terres.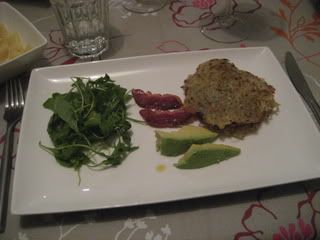 Delphine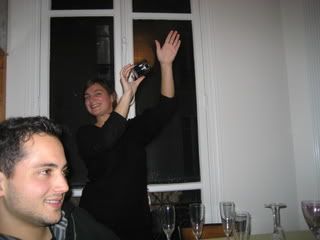 I like this pic of Amir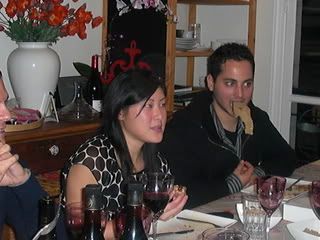 Amanda and Rudy
Rudy is nuts -
catastrophe
as Nina would say.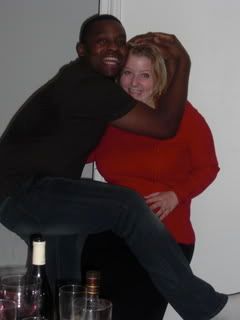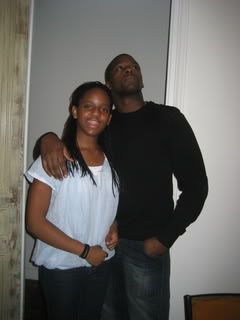 And for dessert, a dark chocolate and cappucino mousse cake.
And Amir went to
l'Arpège
and picked up the famous
La tarte aux pommes Bouquet de roses©
. Crazy, huh?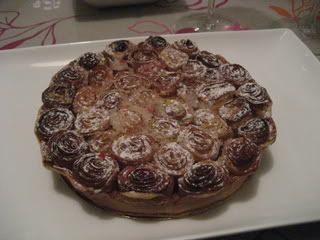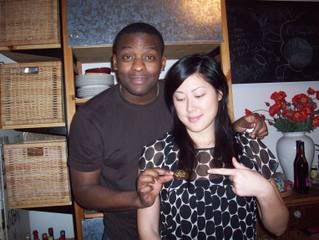 We all had an amazing dinner full of laughs, good food, and lotsa booze. (
Don't worry, I didn't repeat least year, I only had a glass or two!
)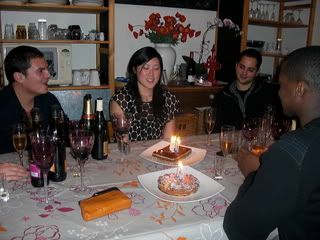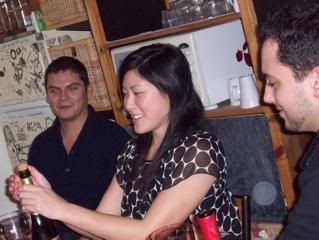 And here is me with champagne all over my pants thanks to Rudy. He said in his homeland of Martinique, it's tradition for the birthday girl/boy to give la bise, close your eyes, then the other person pours champagne all over your head. MERCI, RUDY!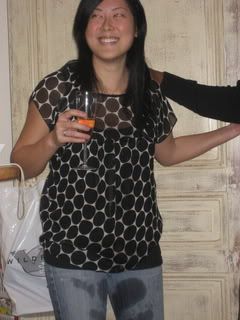 I was trying to get him back with champagne and/or fruit juice.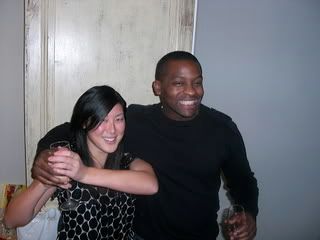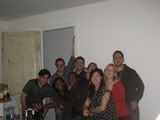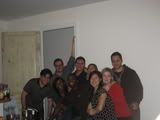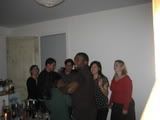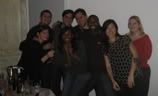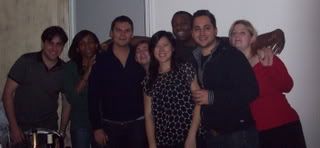 Afterwards, we made cocktails, turned up the music, and rigolé some more. Rudy was definitely the jester of the night. I wanted
Eldar
to come tonight but he was busy drinking beer in Pigalle. Too bad - that would have been a great show.
Les gars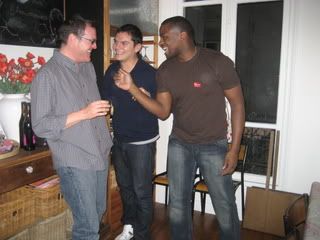 Les filles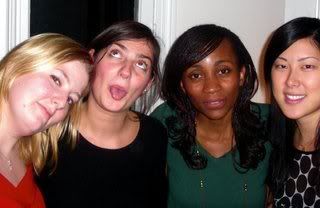 Christophe and Nina got me KOOKAI gift certificates and this awesome French-English dictionary. It comes with 1* star, 2* stars, and 3* stars - 3* stars is a
rgot
or slang/bad words. It's pretty freaking awesome. It's so funny when I hear "3 étoiles" because I always think of Michelin restaurants, but in this case it's the level of vulgarity.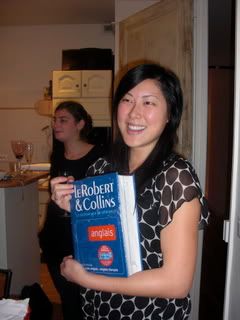 It was a great night and a wonderful surprise. I'm so lucky to have good friends here in Paris. Love you all !
27 years... I'm practically 30 ! Ah my life will soon "begin." =D
Here is a cute video that Nina spent hours making for me!
The End