Since my birthday fell in the middle of the week, we decided to have the festivities today. The boys really wanted to play Beer Pong - I have never played it before so why not? Before the games started, Canadia cooked us dinner from the leftovers he received from school.
Foie gras and beets!
Yummyyyyy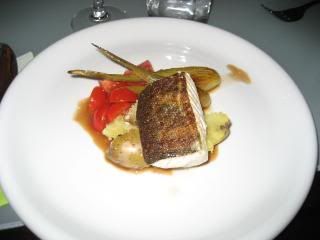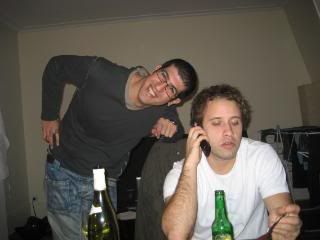 Felipe bought a big brownie from Monoprix - it turned out to be quite delicious.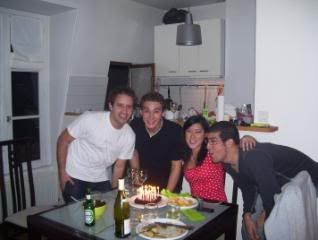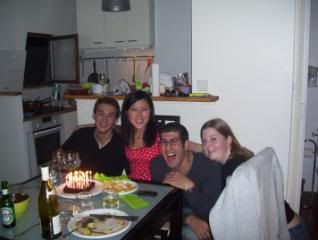 Eldar eating my brownie in the WC. We didn't have enough chairs. AHHAHA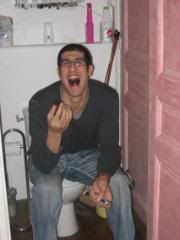 Let the games begin! Israel/Canada vs. Sweden/Brazil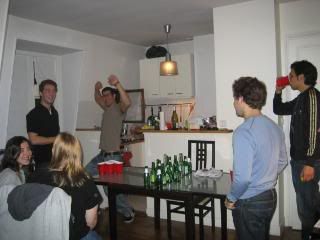 Time to mix up the countries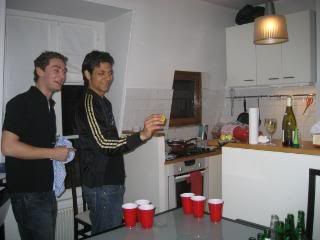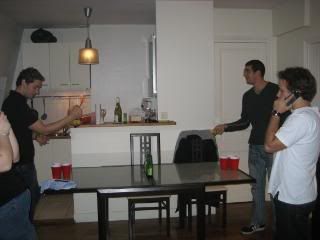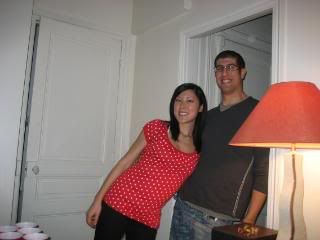 Uh oh =(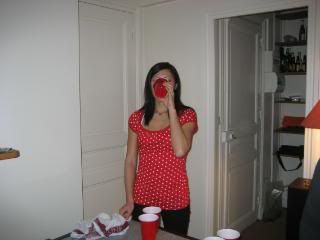 Ainat stopped by to play a game or two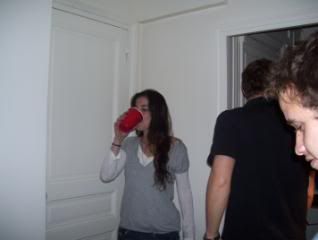 Alex and Amanda goofing around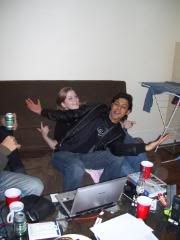 Another priceless photo. I need to make a photo album.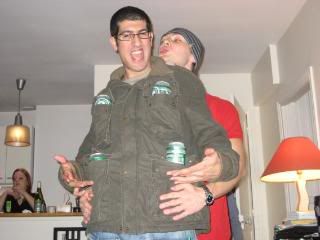 So I didn't really feel the beer at all. (You all know that I have 0 tolerance to alcohol). Then suddenly it hit me really fast. I was more than a bit tipsy. I wasn't feeling so good so I stayed in and slept while everyone else went to a club/bar. HAHAH! What a way to celebrate my 26th. I had a great dinner, with great friends, and a great game of Beer Pong. =)