Yay! My birthday lands on restaurant service night. I turned 26 today. And yay again for me to be put on a meat dish for tonight's service.
Joues de beouf braisé aux betteraves
(Beef cheeks with beets)
Yes, "hair" of beets that is fried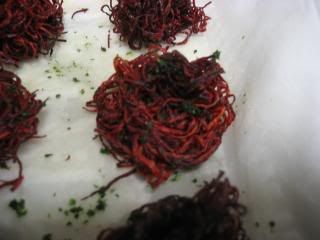 Cubed as well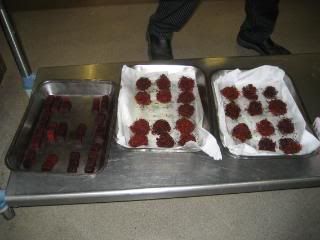 HAH I don't know where he gets his energy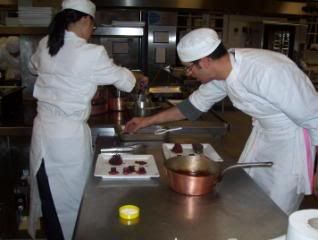 The final product
In other restaurant service news, Amanda and Felipe were on the
Tourte de saumon sauce genevoise et son mesclun
dish. And you know what? Chef accidentally burned one of the tartes. Priceless!
Proof that chef can be human sometimes.
Andrew and Julie's dish.
Crème de lentilles au saumon fumé-mariné
And a few of Anglo B's dishes: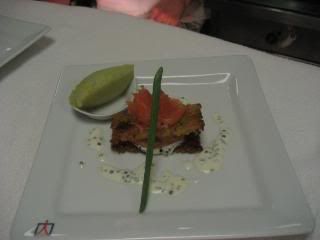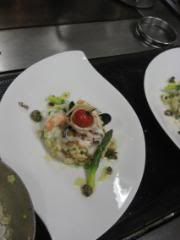 Eel love... ?
Service was hectic but we made it through okay. I felt really good about my performance on the line. After service, I went home and had some delicious cake (thanks, Andrew!) and macaroons that were leftover from the Anglo pastry class.
Yes, I was a bit tired.
Me and Andrew being cheesy
Happy Birthday to me =)