Tonight's menu
Risotto de blé aux coquillages et crustacés
- a shitload of mise en place but delicious. Bravo Andrew and Eldar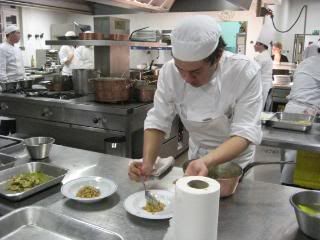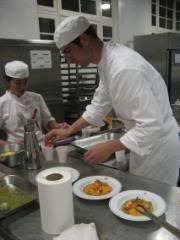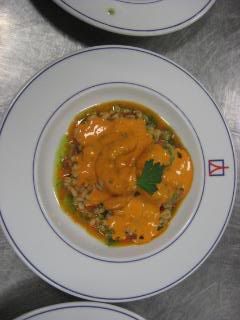 Truites au Riesling, Poireaux à L'etuvée, éclats de truffes
(Me and Julie's dish). This was a bitch to make. We were in the shit tonight - that is for sure. We had to filet a bunch of trout, and then roll them really tight in saran wrap. Then steam them, cut them quickly and gently so they would still be hot by the time they reached the customers table. I ended up burning some of the poireaux. It was just one of those nights. But by the end, it did taste very very good and we managed to send everything out.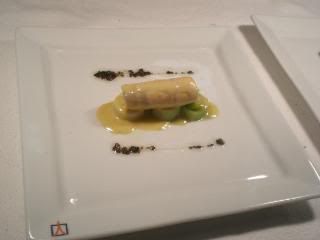 Ragoût de pieds et ris d'agneau au Maury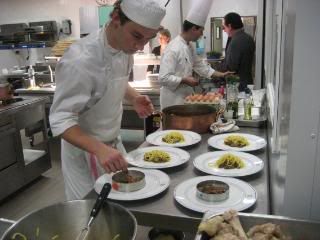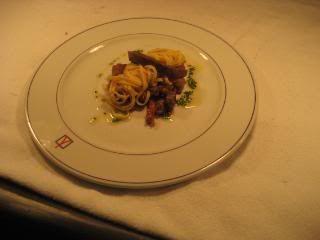 And of course, creations from Anglo B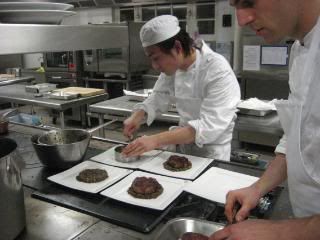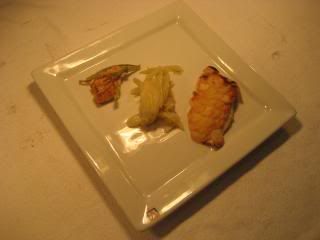 Oh btw ~ If you want to make reservations, here is info. I believe dinner is 35 Euro. It is typically between 4-6 courses.
Madame Hatch
01.49.54.17.31
ESCF - Ferrandi
28 rue de l'abbé Grégoire
75006 Paris