Guess what, everyone? Jacob is quitting school to work for the Democrat party for Hillary Clinton in DC. Is that NUTS or what? On the positive side - good for him (he was a lawyer, and used to work for Bill Clinton back in a day). On the negative side - he will be missed! We all enjoyed his company for this short period of time. He's super cool, funny, guy, and it's too bad we couldn't spend more time to get to know him. Anyway, this is an Ode to Jacob post.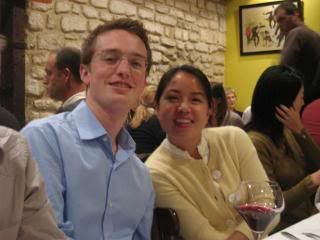 We all decided to go eat at L'Epi Dupin. The chef graduated from Ferrandi many years ago and still keeps in contact with the chefs and directors from our school. His restaurant is a local favorite and always packed. The price is great too - about 34 Euro for a 3-course prix-fixe.
Their version of boudin noir (blood sausage)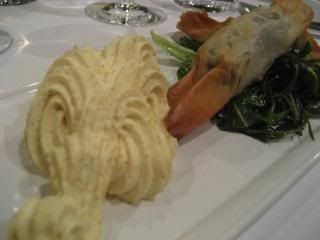 Croquettes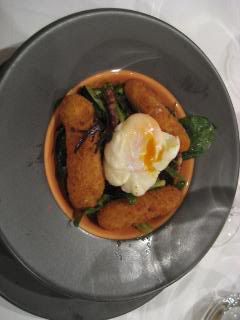 This is what I ordered. It was delicious.
Me and Felipe (I still look sickly)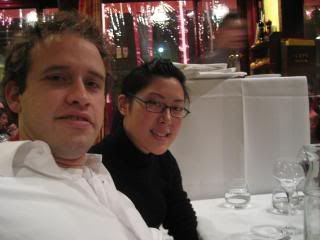 We both ordered this really delicious duck. It was perfectly cooked and seasoned.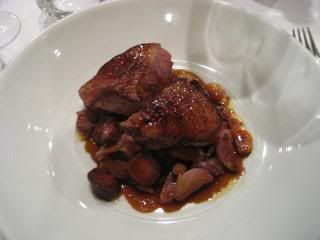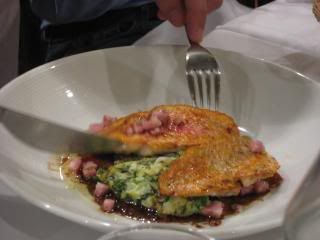 Of course I ordered the Chocolate Lava cake! It came with a ginger ice-cream that went great with it.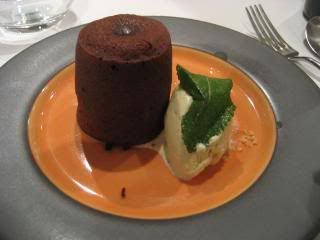 Others ordered the apple tarte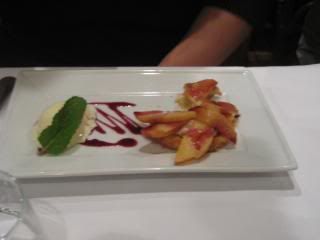 Tonight's dinner was really tasty - the quality and value was great.
L'Épi Dupin
Executive Chef: François Pasteau
11, rue Dupin
75006 PARIS
Tel : 01 42 22 64 56

After dinner, we decided to pre-game at my place. Who says you can't fit 7 people in a 15 square meter studio?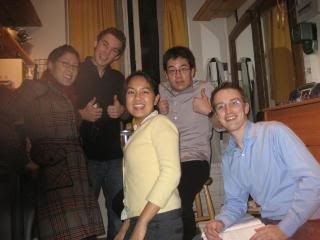 Look at the size of this beer (which was completely disgusting apparently)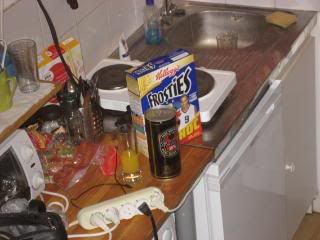 Chris babying the disgusting big can of beer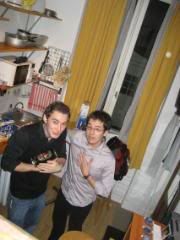 I guess they wanted to model my hats... ?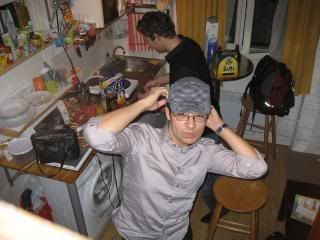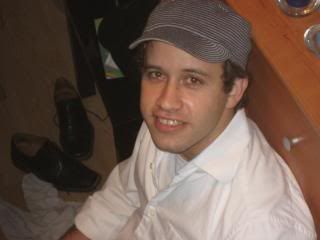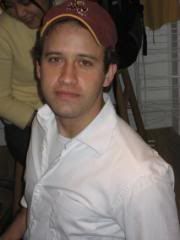 A bit tipsy, Jacob?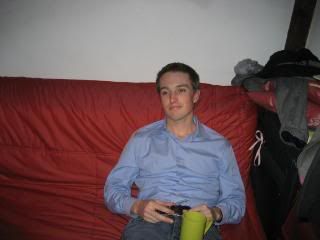 Afterwards, we went to a pub across to street. I was still sick so I didn't drink. I was just there for moral support and to take care of anyone that needed to be taken care of.
Future politician. I suppose I should take this off my blog soon.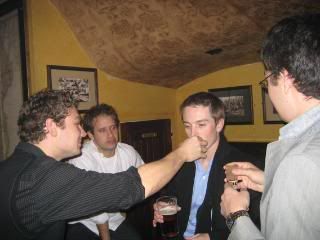 Miss Super Christian Amanda... sipping beer??? NOOOOOO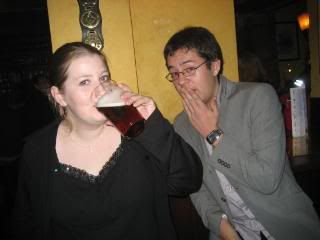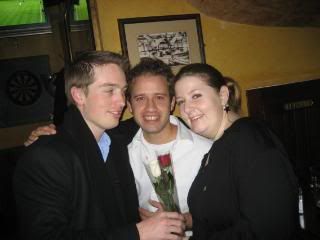 Jacob in a happy state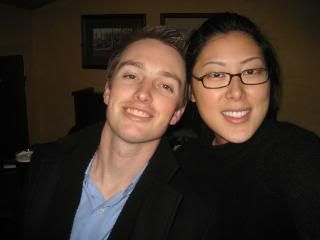 Let's just say that Jacob missed his morning flight to DC the next day.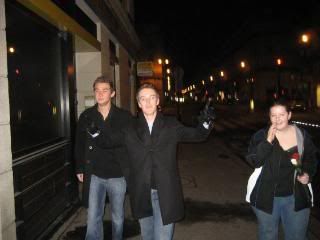 Good times. =)