Perigordian food:
Rillettes de canard, tranche de pain de campagne.

I love rillettes.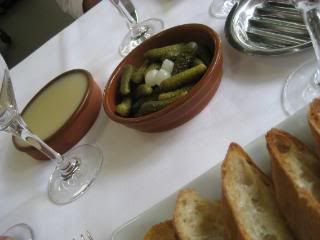 Look at all that fat!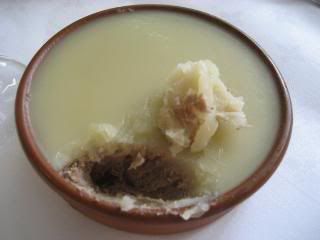 Escalopes de foie gras aux pomelos
. And I love seared foie gras!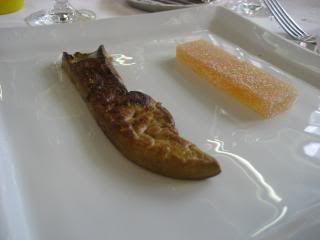 Carpaccio de Saint-Jacques.
This was me and Andrew's dish. A bit tedious slicing the Coquilles St. Jacques but fairly simple.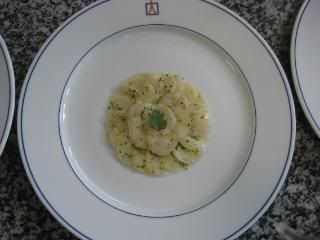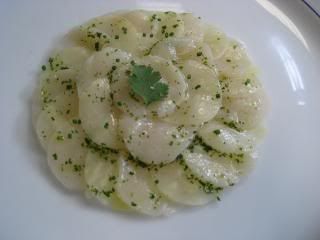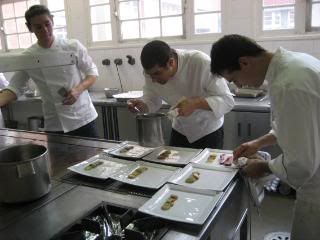 Aiguillettes de canard saute au poivre, pommes Sariadaises
(LOVED it. Duck is my new favorite thing. I think I might like it more than beef!)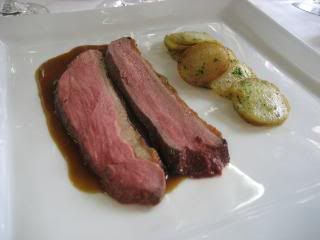 Gateaux aux noix. Glace au miel.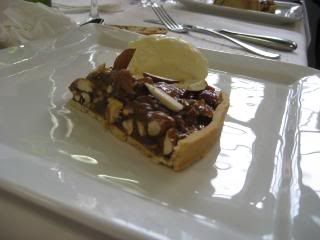 So Amanda ended up burning all the walnuts for this dessert. It was a walnut tarte. Chef was like "do you have any idea how expensive that was?" Stuff like this always happens to Amanda.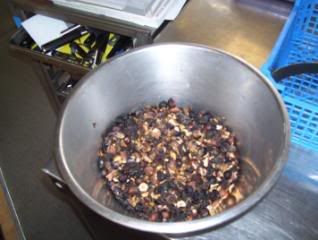 So far this is one of my favorite regional menus next to Provence.
C'etait très bon !