On some Wednesday mornings, we have poissonerie class. Yes, that's right. We start at 8am and don't finish until around 11pm restaurant service. And we do another 8-10 hours of school Thursday and Friday as well. Good training, eh?
Here is a snippet of some of the cool things we get to see and do.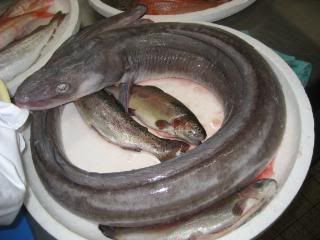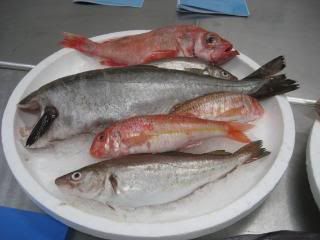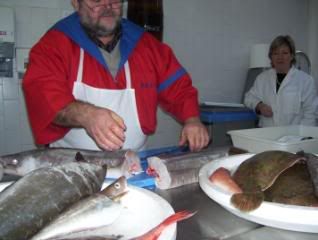 This is fishmonger, Alan Paton. He can filet a fish in like 10 seconds.
It's a race to the finish line!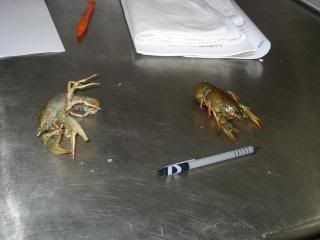 There is a technique in French called "chatrir" where you have to twist the middle of the tail and pull the intestines out.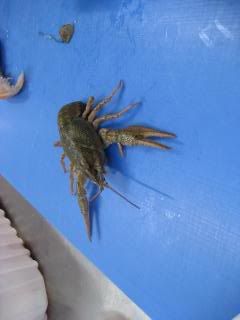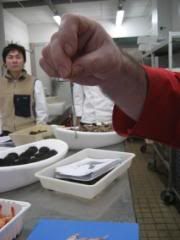 Baby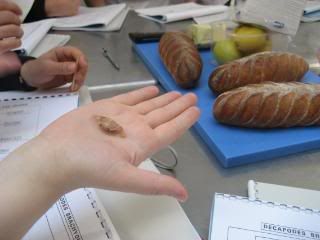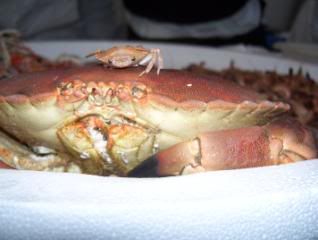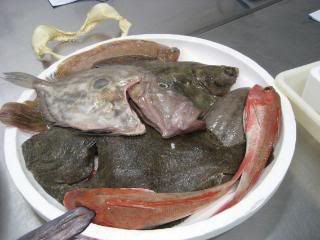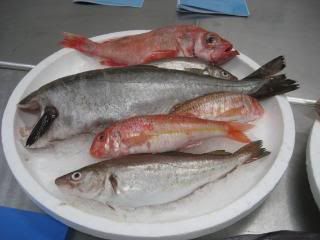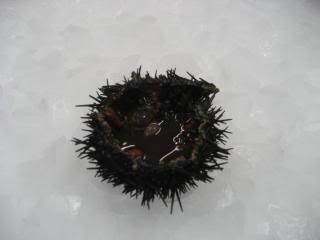 We learned to shuck a bunch of shellfish. Then we ate it with some bread, cheese, and wine.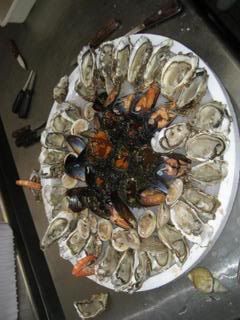 Class in "action"
After poissonerie class, we have a pause for lunch. Then off to start our mise en place for tonight's service. Today was a bit special because we couldn't work in the big restaurant kitchen. We had to share one kitchen for both classes. On top of that, the school was filming their marketing videos. Lucky me, they asked to interview me in English and French on why I chose the school. I did the first part in English but never got around to doing it in French. I am not too confident in my French speaking abilities to say the least.
Crazy Eldar - we are waiting outside the kitchen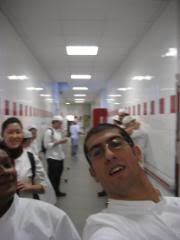 Amanda, Andrew, and I were on the lotte (monkfish) dish. What a bitch it was to peel the thin layers of skin on this thing. Omg, we spent way too much time doing it.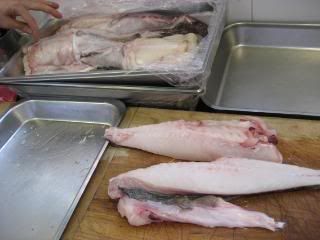 Teamwork!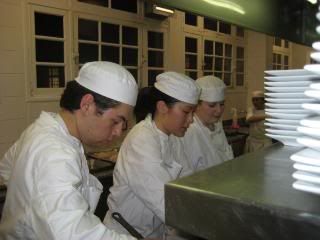 Cooking risotto - Chef requested that we actually overcook the risotto because 1) most of the clients tonight were much older 2) the French tend to "overcook" pasta, rice, vegetables etc etc. I have learned the French are not a big fan of al dente which sucks because I don't really eat pasta and vegetables at school since they are all cooked to shit.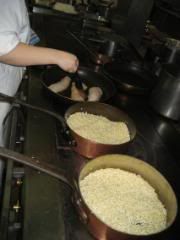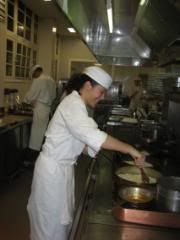 Plating - for some reason, in the beginning I kept picking up the plaque of fish without a torchon and continued to burn myself. I don't know what I was thinking because I knew those plaques were being flashed in the oven.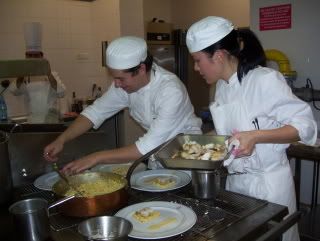 Our dish -
Risotto de Lotte à l'américaine.
, We didn't have a sauce Americaine (obviously) because we kinda fuct up. But it's okay - we fixed it and made another sauce instead. Well actually, we were a bit
dans la merde
tonight.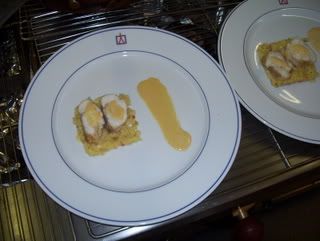 Pigeon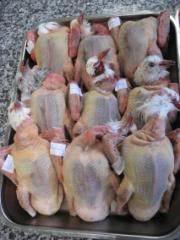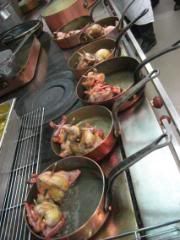 Look how hard Eldar is working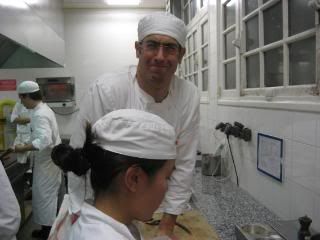 End result:
Pigeon piqué au réglisse, poire caramélisée, pomme de terre confite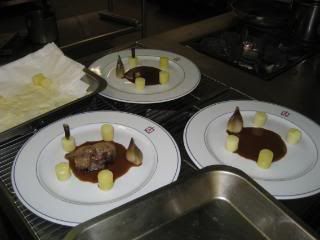 Canada made
Civet d'escargots
but the only photo I was able to get was this. haha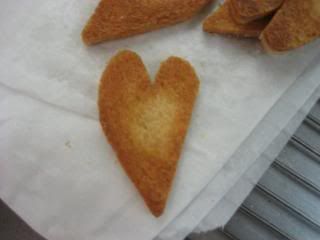 Anglo B creations: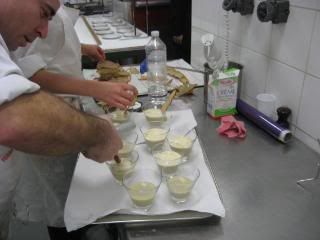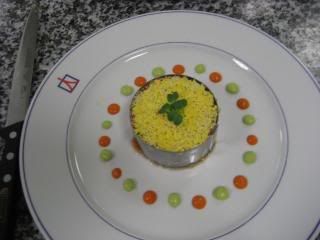 And pastry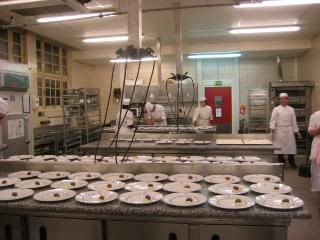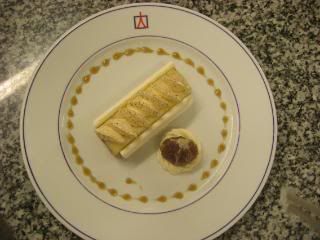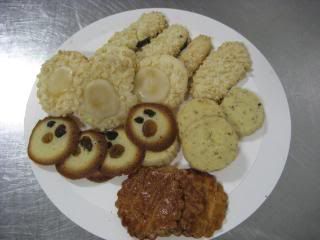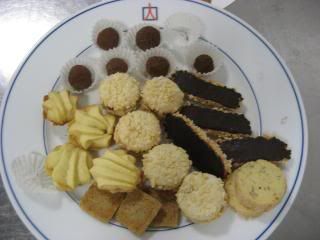 Here is a quick clip of that night (I am not in this one). My chef always tells us to make things more sexy. hahah!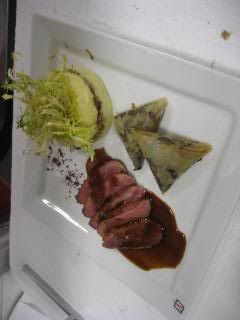 And now the marketing video - can you find me?