It's time for candy, bon-bons, and more candy ! Super cool pastry classes!
Caramel d'amandes avec sel (salt). I can't imagine having caramel without salt now. Heavenly!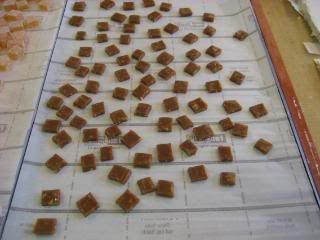 Home-made marshmellows. We flavored them with ginger, orange, passion fruit, rose, etc.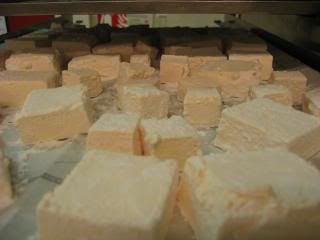 Pâtes aux fruits - pretty much jelly candy. This was passion fruit which was delicious.
But we forgot one of the ingredients and had to start over. Look at this mess.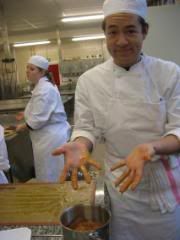 Rasberry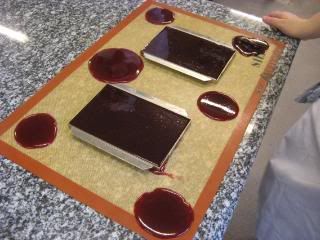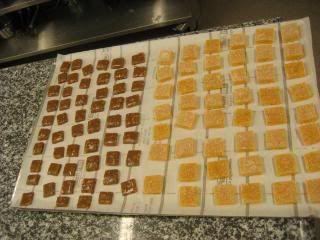 I had cut my marshmellows and jelly candies a bit too big. My chef mentioned it to me and I said in French "Oh the big ones are the American portions and the little ones are the European portions." He got a kick out of that one. =D
Now onto the
CHOCOLAT
!
Making the praline filling. Doesn't this kinda remind you of.... oh, that scene in Team America? HAHAHA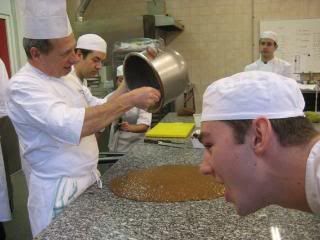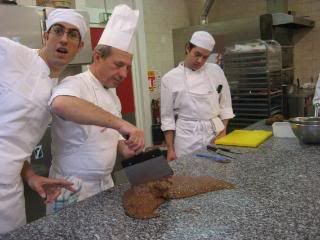 Don't play with your food.
Spray-painting the filling with chocolate before we coat them in more chocolate. We learned how to temper chocolate in order to have a certain shine to it. Pretty cool!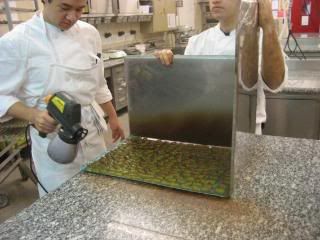 Action-shot !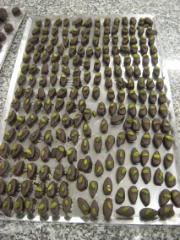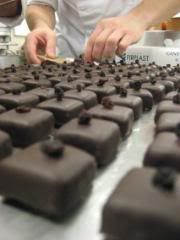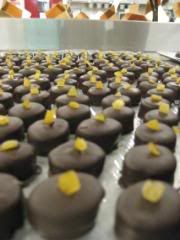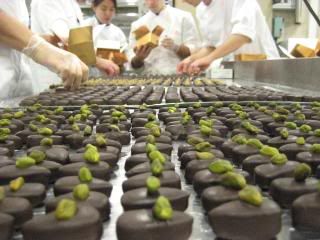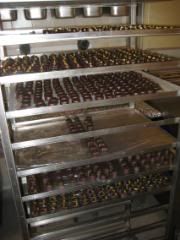 I was working pretty quickly with my chocolates and got them done a bit faster than everyone else. Chef was like "deja?" (Already?), and Eldar said "of course, she is Chinese. She is like a factory!" HAHAHA
It's in my blood, I guess. =)