What are some staple ingredients from this region? Hmmm, Absenthe (not for me), Vin Jaune (ick!), and compte cheese of course. Compte cheese was almost in all the courses.
Aperitif time.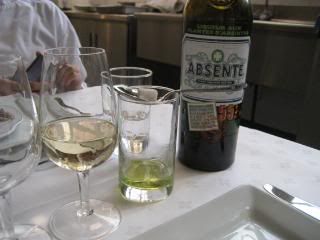 Tartines comtoises (Bien jouer, Amanda! C'etait super bon !)
Plating time for the next course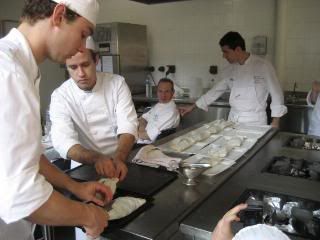 Papillotes de foie gras au chou et saucisses de morteau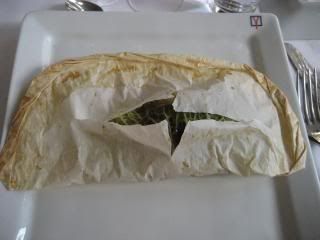 Glorious foie gras in the little cadeau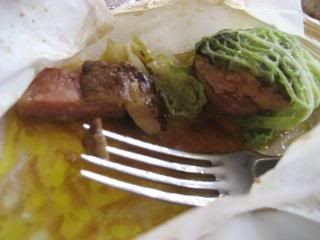 Next, was my dish. Here is my station: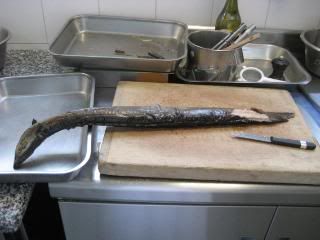 Very simple - Fondue comtoises à l'anguille fumée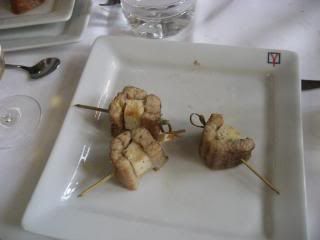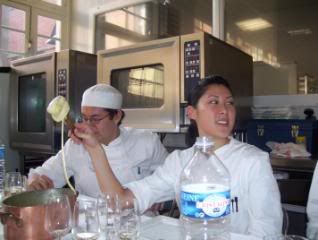 Chef Sébastien, Chef Thierry, and Amanda having fun with the fondue.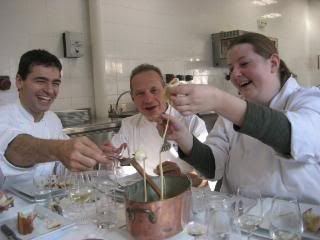 Cheers!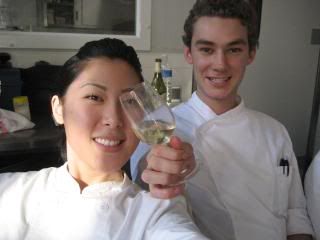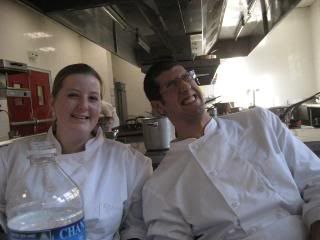 And then, Fricassée de volaille au vain jaune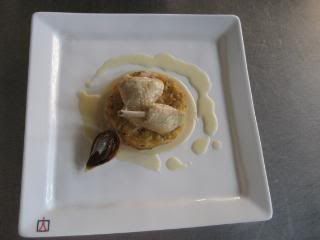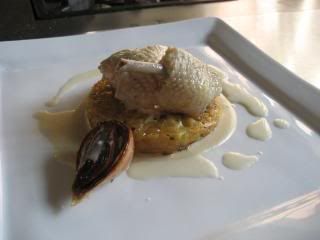 Ensuite, le dessert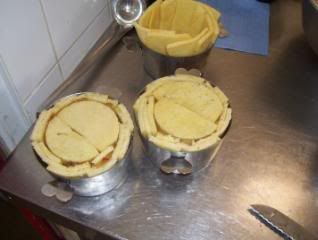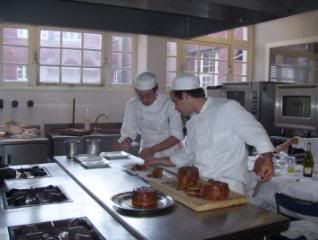 Charlotte aux pommes, Sorbet au Mac vin