It's so awesome having Nina come visit. =) Nina stopped at the wrong train station in
ITALY
this morning, but it was all good. She made it back to Menton. We walked to a paying beach in Italy, but decided the free beach in France close to the restaurant was just as good.
This is the same beach I go to before work to swim and lie out. We chilled here for a bit. We ended up running into Lucas later too.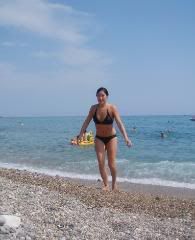 After the beach, we just went back to the resto to relax and chat. We took a walk around Menton.
Nina kept saying her nose was like this photo. HAHAHAHAHAH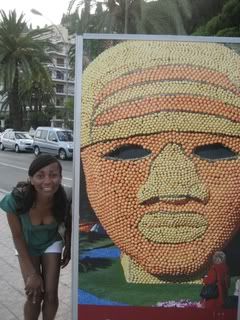 We went to Chef's house for dinner. He lives in Italy. See the view of Menton?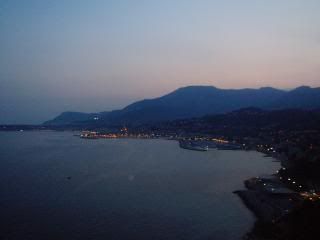 Matias was on the grill tonight.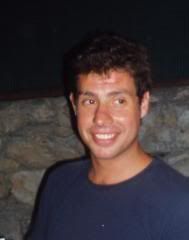 We had some delicious bread from the resto, cheese, salami, fresh heirloom tomatos, grilled sweetbreads (I LOVE sweetbread!), grilled aubergines and peppers, and grilled entrecote. Good shit.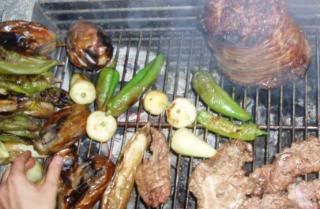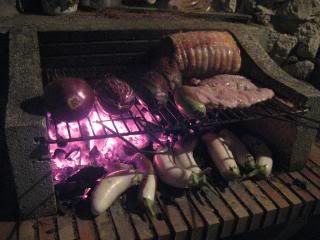 Chiho and me. This girl is such a badass. She is tiny, polite, and sweet. She does the meat station and kicks ass. Super fast, clean, and organized.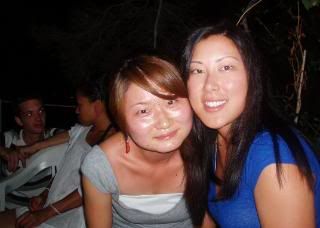 Bartender, Lucas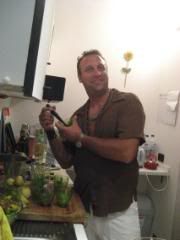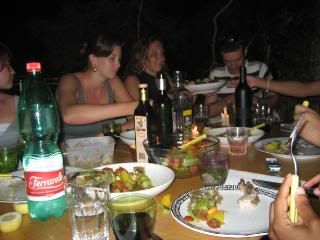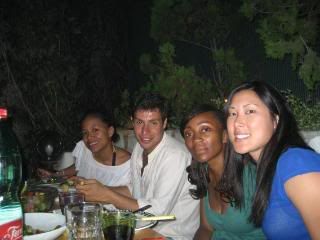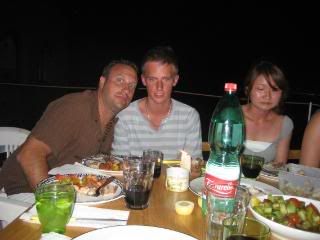 And a little friend stopped by to see what was going on. Another stray cat. Just like always. The little kitty walked over to the grill and was staring at the meat. hahaah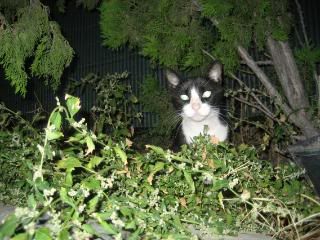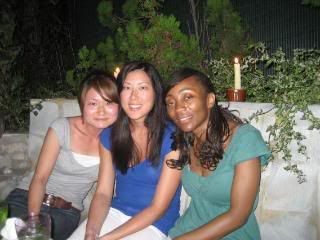 Bon repas !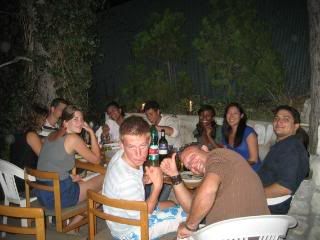 Afterwards, a few of them took the car back to the resto. Nina, Matias, Petit Nico, and I decided to
walk back to France from Italy
. AHHAH I love saying that.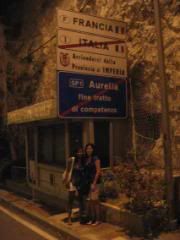 Home sweet home.
Life is work and work is life in this industry.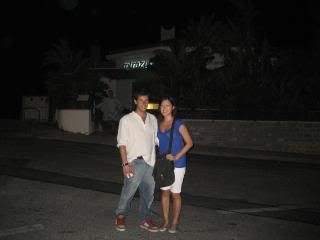 We all met up on the terrace again for drinks, then called it a night.