Today we just helped out a demo on « Irish Beef ». Grilled some skewers "saignant" and plated some carpaccio. Pretty easy day. Afterwards we enjoyed the hors d'œuvres and just hung out.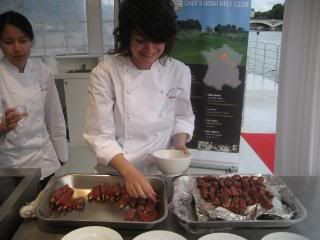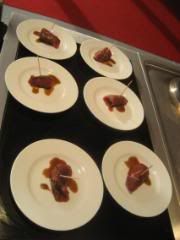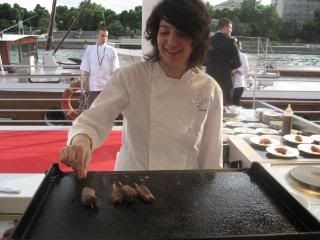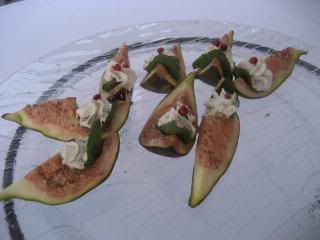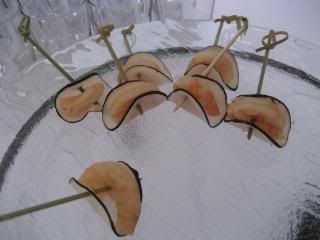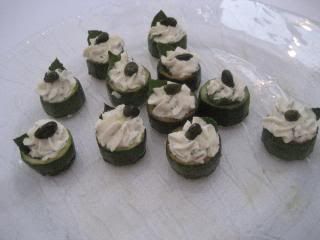 Cappuccinos by Malongo - really good shit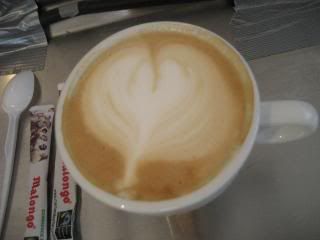 Rudy and Stephanie - Malongo folks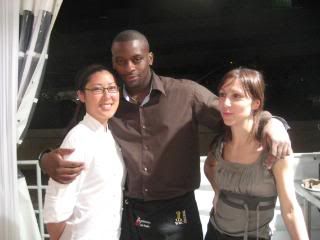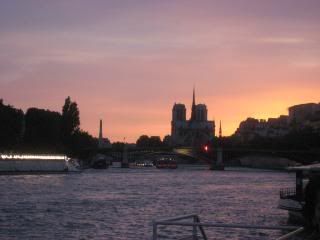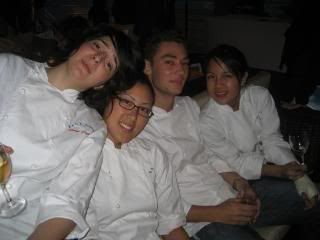 Around 10pm, we received the results of the competition. The rules were to produce a cold or warm salmon dish, and also a dessert with Valrhona chocolate. They gave the contestants a list of the extra ingredients they would have available. A Belgian girl received 2nd place for both salmon and dessert. Ryan from Manchester/London won first place for salmon and 3rd place for dessert. And Canadia won 1st place dessert, and 3rd place salmon. WOO HOO ! Felicitations! The prizes consisted of a nice amount of Euro, champagne, knife set, 3-day trip, etc. Very cool stuff =)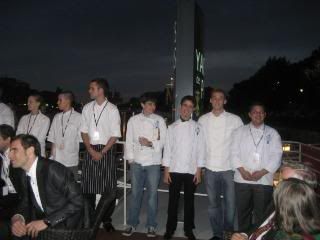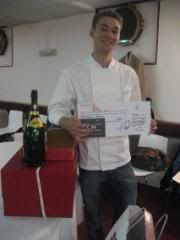 Me and Ryan from Manchester/London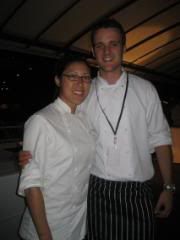 After we just chilled and enjoyed the boat party a bit more.