Today I started at 7am - the Anglos at Ferrandi were invited to this awesome event to help out for the competition and demos. Originally I was asked to enter the competition because they needed a token Chinese girl but since I am American by nationality, didn't work out. No worries though. I was a commi for one of the contestants.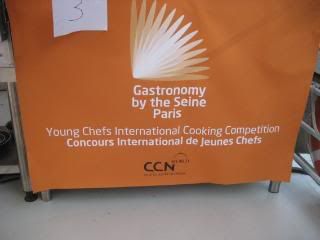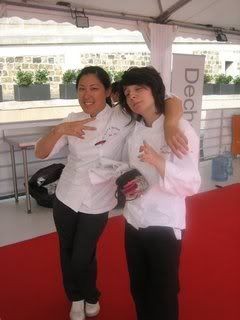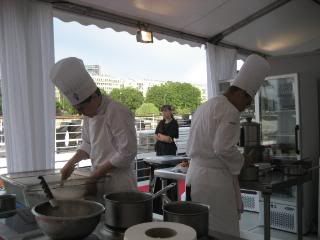 Then we were given these cute little box lunches which were pretty good.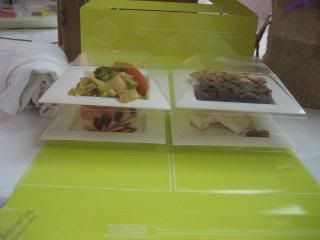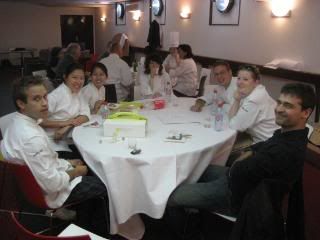 The competition was split in two groups - 4 in the morning, and 4 in the afternoon. Canadia was in the 2nd half. Go Ferrandi!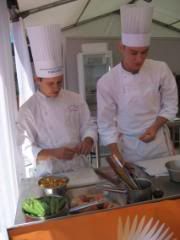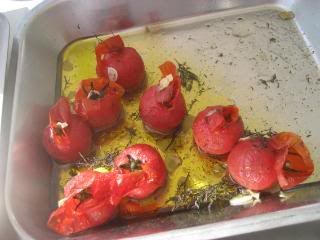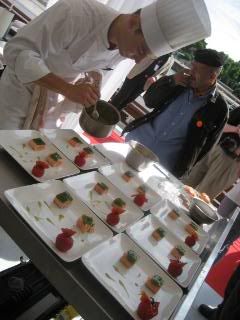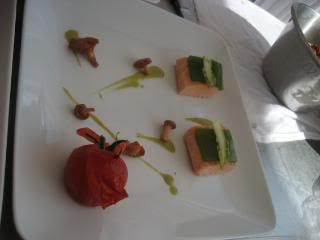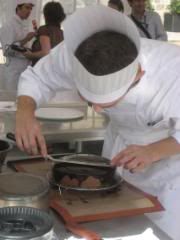 Happy Bang-me, the commis. haha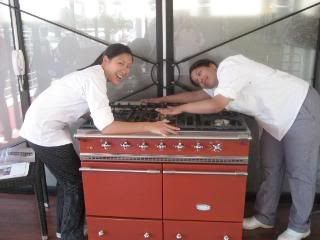 Chris was quite happy to be finished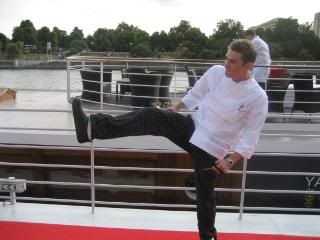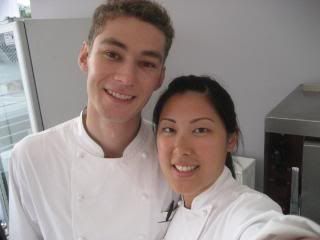 And Chef came for the afternoon portion to watch Chris and his other children/pupils put to work post-schooling. Chef - what did you used to say about not shaving?! ahahahh jk.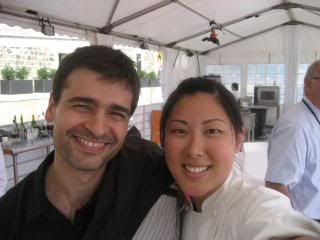 In the afternoon, I was fortunate to be
Chef David Kinch of Manresa
assistant for his demonstration. I was also able to meet his gf, foodie, and food writer,
Pim
! I am a big fan of her blog as well. They are seriously some of the sweetest people I have met. What a small world to meet them in Paris !
I was put in charge of chopping toasted nori really really fine, julienne-ing radish, and ciseler-ing chives. Who knew that it was a bit tedious to julienne toasted nori? I made a big batch the first time which was cut too big. I kept chopping and chopping until I got it right.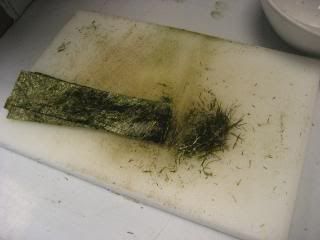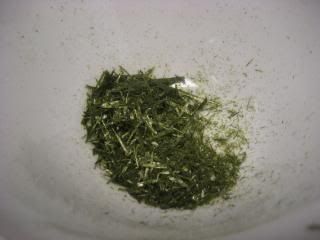 Chef David Kinch took care of the fish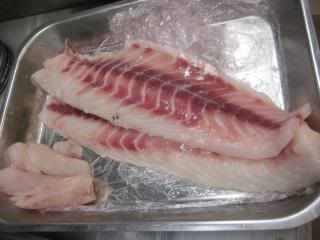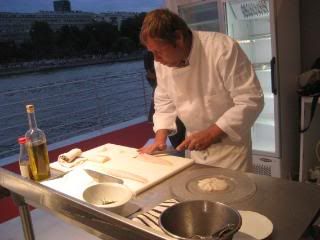 So I am not the best at taking videos...
Isn't Pim the cutest ??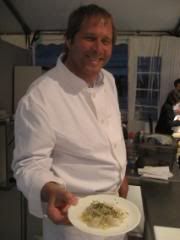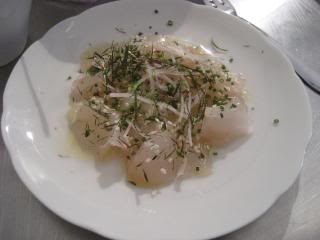 He let me practice slicing the fish scraps with his cool Japanese knife. Then I plated my own - too much sauce otherwise it was ok.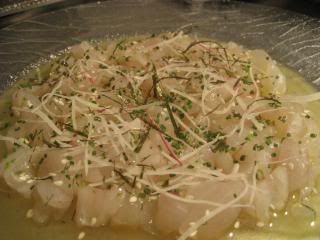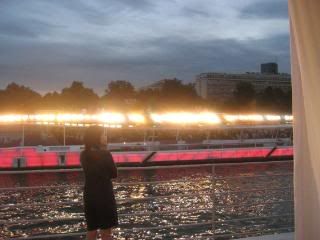 Me and Pim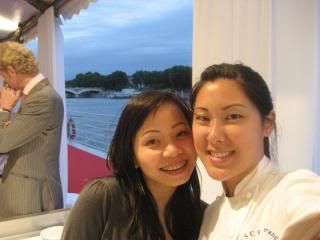 Me and Sophie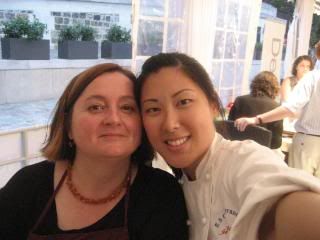 F'in delicious tapioca with coco milk and pineapple by Sophie.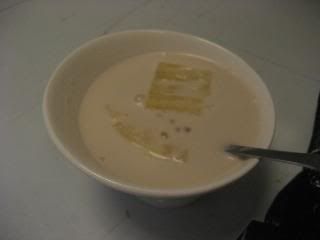 Their Chinese tea and dessert setup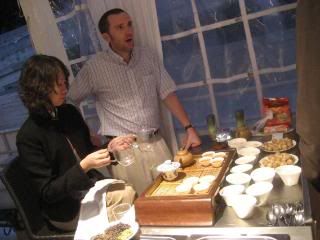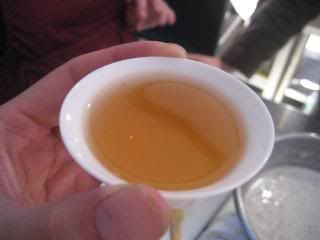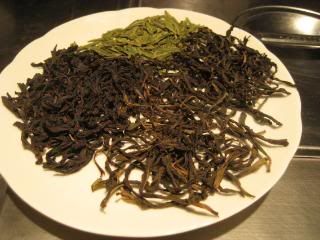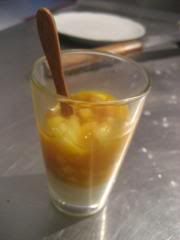 Valrhona chocolate as well as other vendors were there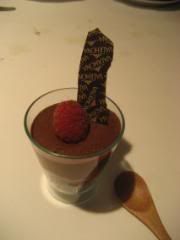 We finished around 11pm and sat down for a drink. Called it a night around 12. What a long day but it was so much fun! I was very happy to meet and hang out with everyone today.