Long day of errands and rdvs. Went to school to take care of all my visa shit. Timo came with me so he could check out my school. Then met up with Nina for lunch (we were oh ~ only an hour late…). She made a fabulous meal for us. Later I ran some more errands, and then met up with CCN folks and food people for drinks. Good times. THEN to dinner ! Ummm, we were going to go to a French bistro but we (well me and TImo) were really craving crepes. We went to Josselin but it was closed. We went to another place called "Le Petite Josselin" which turned out to not be affiliated at all. But all good, it was still good (but of course not as good as Josselin). Very satisfying. Regarde !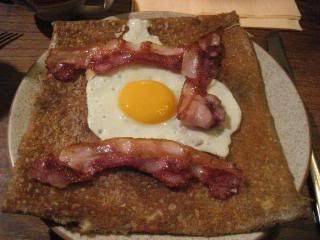 Timo is happy to be back in Paris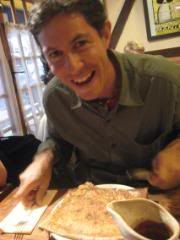 Crepe Martiniquaise - bananas + dark chocolate + coconut ice-cream + rum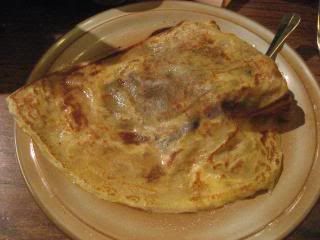 Nina's eyes are ALWAYS closed in photos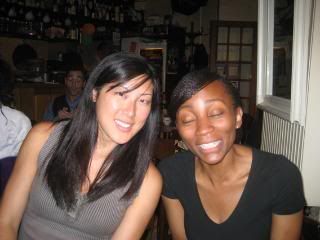 Oh I started packing at around 11pm since I am moving to Southern France tomorrow...