Last day in St-Jean-Cap-Ferrat. Check-out time was 11am. I left around 10 to meet Kat in Beaulieu since the hotel moved her to a different place. Lugged my suitcase around the promenade in the hot morning sun.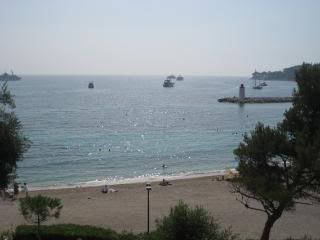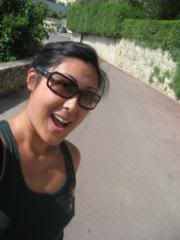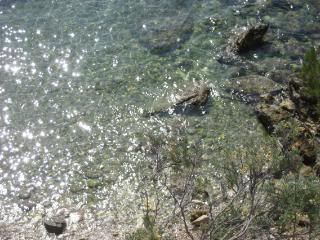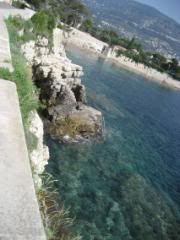 Something that will take the French 100 years to learn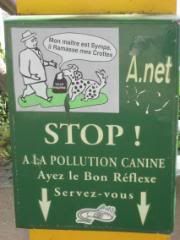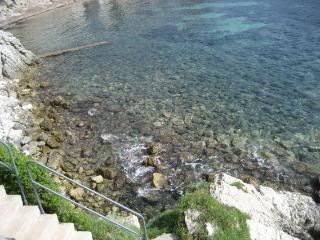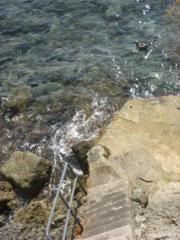 By the time I met Kat, I realized how useless my morning shower was. I was already sweating my balls off at this time. So much sun ! We decided to go into the town in Beaulieu to grab a coffee and pastries.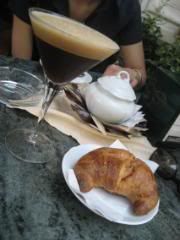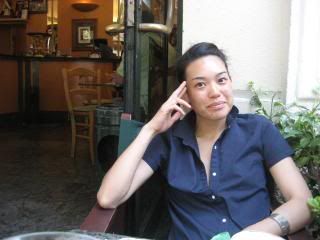 We did absolutely nothing today. Went to the grocery store and got salads and sammiches. Went back to her dorm and stayed out of the sun. We even napped a bit.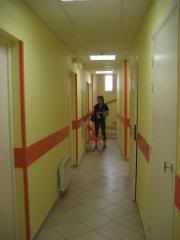 Then she dropped me off at the bus station in Nice. Went to the airport - was feeling more sick than the day before and ended up puking in the bathroom at the airport.
The Nice airport had a crapload of St. Jude posters (Raf's company). Interesting... a company in Sunnyvale and Sylmar, CA marketing in Nice? Probably due to a conference they had here not too long ago. Too bad Raf didn't go!
Look, Raf !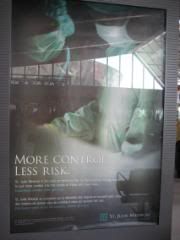 Overall, was a nice and relaxing trip. Can't say Nice and St-Jean-Cap-Ferrat are my favorite places to go in terms of beaches (I think Costa Rica hits #1 right now - so many "adventurous" things to do like ziplining, ATV, waterfalls, snorkeling, jet-skiing, etc), but it was SO GOOD to be in the sun and water again. SO GOOD.
I felt a bit out of place and/or bored at times in St-Jean-Cap-Ferrat since it's a town for older (rich) people, celebrities, couples, and families. Also, doing anything
XXXTTREEEMMMEEE
costs so flippin' much. Like
50 Euro
for
10 minutes on a jetski
.
What kind of bullshit is that?
Nice was okay - if I go back, it would solely be for the beach, and to finally try a
socca
and a
niçoise salad
. I really needed this vacation but at the same time was so happy to be back in Paris.
Home sweet home.