Work has been okay - a bit slow but good. I am on the garde manger station doing the canapés. Yesterday, we went to the garden to pick flowers for the dishes. Interesting to learn about the different plants/flowers. Most fun thing I have done so far is filet some mackeral.
Today we went to "
La Montagne"
or "The Mountain" as they call it. ahhhaha
On the way to the Mountain ... one step away from Italy !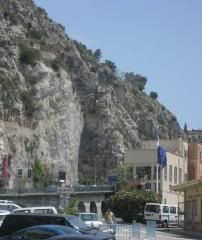 Pretty neat huh? I'm gonna try to go to Italy on my days off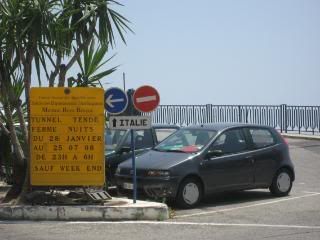 La Montagne is on this big property up the hill. It has a big rundown house/building and tons of land.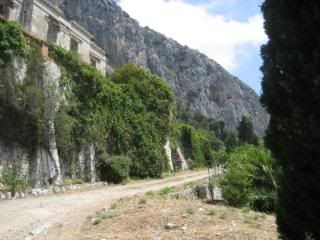 Thea (from Palo Alto of all places) picking plants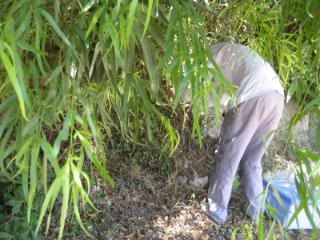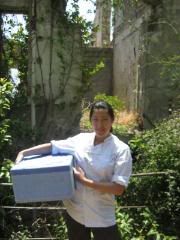 Gorgeous view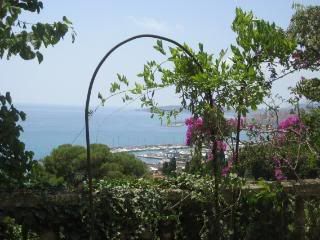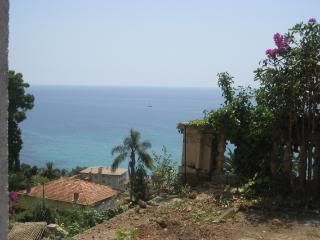 Unfortunately it has been pretty slow here. Nothing much but picking herbs. Still working double shifts but we might switch to 6 days/week single shift.
Overall, everyone here is really nice. It's a very family-oriented (or university-ish) environment since most people live in the restaurant. There are three girls (stagiaires - Me and Thea), and another Japanese girl who does the meat station. The rest are guys - roughly 7 just in the kitchen. It's really fun too - a more relaxed environment with a lot of singing and joking around. (The guys refer to everyone as "mi amoré" or "mon amour." They are quite entertaining to say the least.) Not to say the chef doesn't yell, scream, or shake people. But I feel less like a machine and more human here.