Rafael and I went to
L'Ourcin
e today after a recommendation by Amir. I had been anticipating this trip as I have also read some amazing reviews of this place.
Amuse bouche - carrot soupe (which was put in a siphon, then plated) with tiny croutons. Delicious.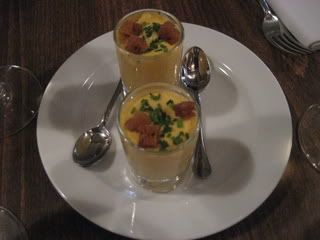 Fish soupe - Raf loved it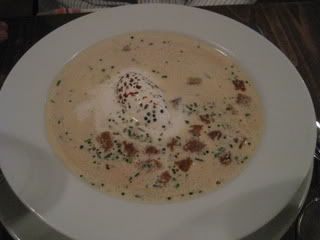 Terrine de celeri rave and foie. Very refreshing and light even with the foie.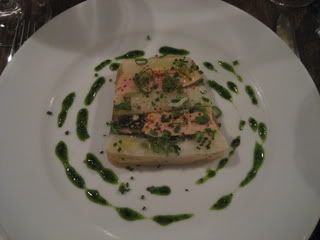 Rabbit. This is probably the best rabbit I have had. Meat fell off the bone and melted in your mouth.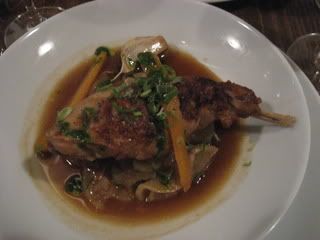 Filet de couchon. It was perfect.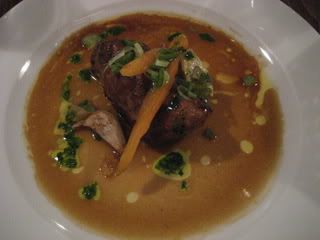 My side of brussel sprouts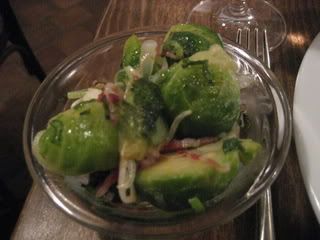 Riz au lait. The best I have had thus far. It had dates and caramel on top.
Tarte l'inversée. Pineapples on the bottom, fromage blanc, and pate sablée. F'in good sh*t. Rafael was crazy about this dessert (and so was I).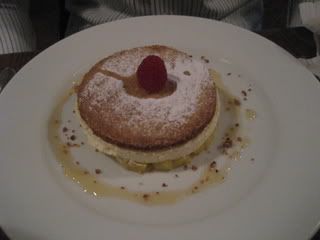 Everything here was perfectly cooked and plated. Raf and I were so impressed with this little bistro hidden in the 13th. It's passing up Au Fils des Saison... and up there with L'Ardoise simply because they did both cuisine and pastry without error. It's simple food done extremely well - no frills.
L'Ourcine
92, Rue Broca
75013 Paris
Tel: 01 47 07 13 65‎