Got a part-time gig
in the office
at a culinary company. hah! I will be working here until I start my next stage in November.
There is an empty office that I will be using. Isn't this awesome wall art? Her torso is painted.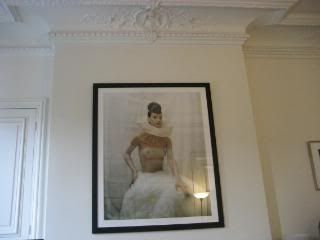 Anyone know who this model is? I love this photo. Beats the boring office wall art back home.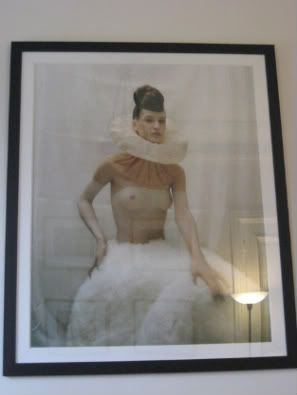 Can you imagine if someone hung this up in the US? Lawsuit city.
Which reminds me of an incident that happened at my last company. I had a picture of Gwen Stefani on my wall. Someone complained about it to HR because of the short shorts and plunging neckline. It was placed next to a half naked photo of the Rock. (It was the fashion spread on the right side)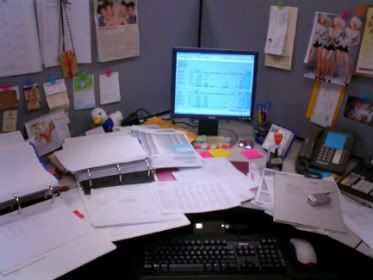 hahah! Oh the memories...
Look how hard I am working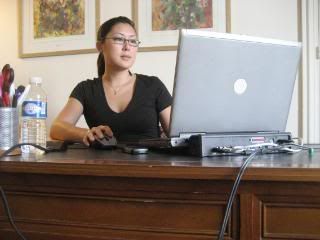 The secretary recommended a tiny little sandwich/salad/wrap place that served smoothies. Picked up a bagel (been a LONG time - it was quite good) and a smoothie with mango/banana/yogurt ice-cream. And I got a "student" discount. Woot !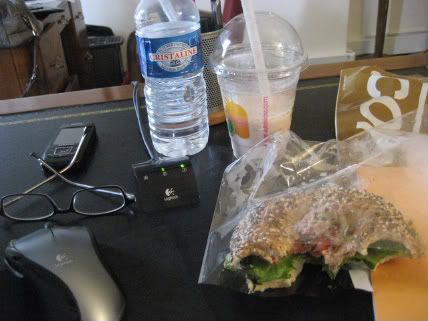 The company is in a gorgeous building with an awesome view of the Seine. This is the view from the particular office I am working in.
Tomorrow I go to school for a "kitchen design" class. =)
Oh, and another big
HAPPY BIRTHDAY to RAF !!!
I made delicious rich, dark chocolate, buttery/fudgey brownies in his honor.