Today Nina invited me to a little soirée at her apartment – she made a delicious meal, Camaroon style. She also made this delicious baked loaf of duck wrapped with lard and cheese. I love home-cooked food. Nina is an excellent cook and was a cuisiniere many many years ago.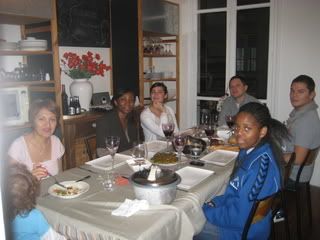 Roasted chicken, peas and peppers, and a peanut sauce made with coconut milk.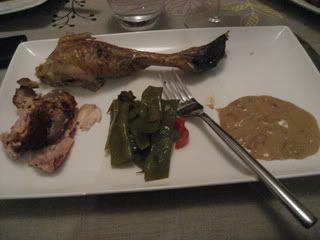 We made smoothies for dessert to accompany the brownies I made.
Bon App !