Stopped by ESCF Ferrandi so that I could finally show what I had been doing for 9 months. Raf was quite impressed and a little inspired to take a class or two.
Here he is in my chef whites. It fits him perfectly! Wth!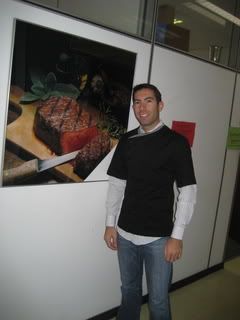 Here is Chef doing a demo.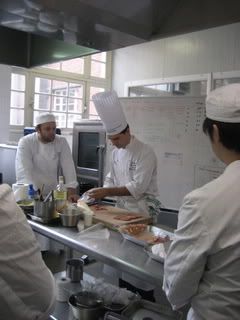 And Amir working hard! (More like hardly working)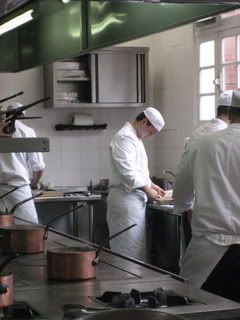 And here we are trying to look tough.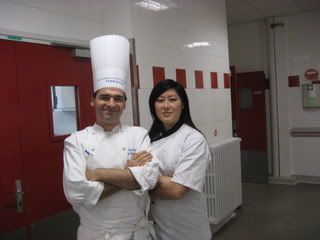 We had reservations at lunch at
Robert & Louis
e right after. Sound familiar? It was presented on Bourdain's show when he visited Paris. I had been anticipating this visit for quite some time.
Here I am showing off my new favorite t-shirt that Raf bought me.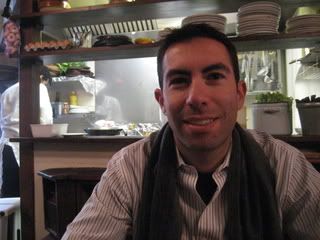 All the meat here is cooked over a charcoal grill which I LOVE. The tiny restaurant is semi filled with smoke when you walk in.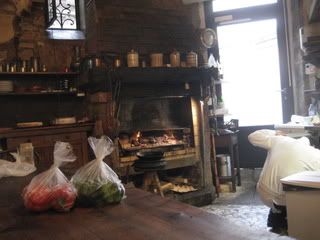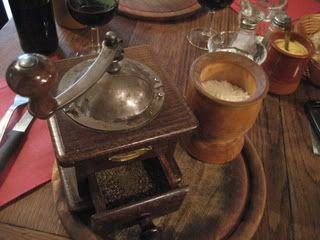 It was an f'in good decision to come here. We ordered the Cote de Beouf for two people.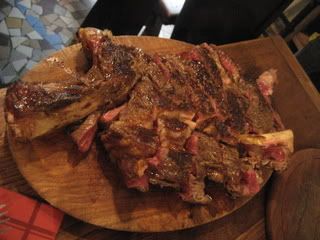 SO GOOD!!! Perfectly cooked, medium rare beef. Duck-fat fried potatoes. Fresh salad. Red Wine. Fresh baguette. Water. Everything you need for a healthy and balanced diet, non ?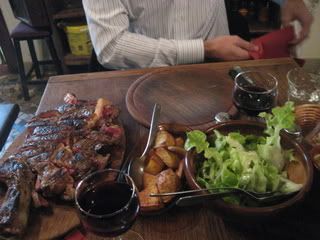 And they gave us a free lemon meringue tart !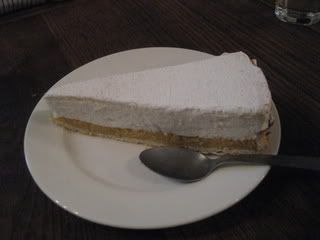 Ahhhh we were definitely happy after this meal and did a pretty good job finishing 99% of everything. Food coma was taking over quickly so we met up with Amir, Amanda, and Anistar at
Café Malonga
.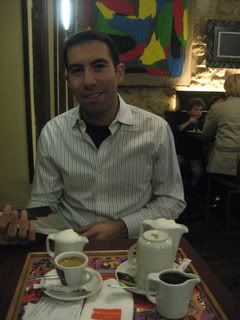 What a wonderful day so far.
Robert et Louise
64, rue Vieille du Temple
75003 Paris
Tel.: 01 42 78 55 89