Jeremy - chef de partie, originally from Nice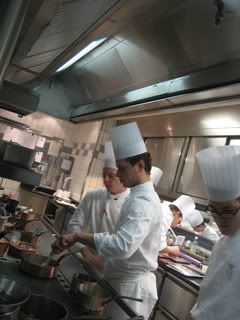 Joaquin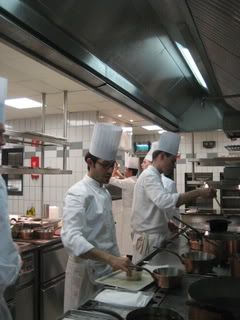 I was moved to the sauce (for the fish) station this week. He switched to sauces from meat because the sauce guy is out.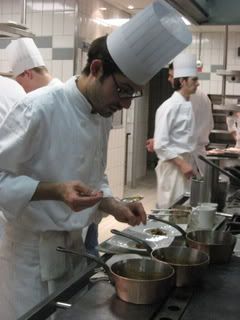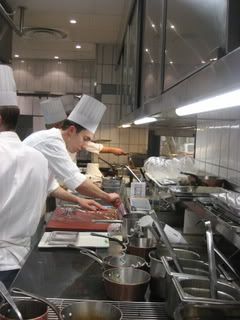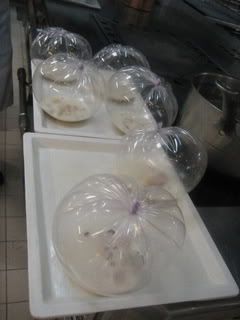 And here's a very quick snippet during service
Walking to the metro after work. Gorgeous.
Metro Concorde. Did you know that the musicians in the subway have to go through interviews in order to be able to play there? You can see that they have RATP badges. And it also explains why they have
amazing musicians
(especially in Chatelet) there - a lot of them are professional and have their own CDs.