I guess I haven't been doing my duty on writing about my current stage at a big hotel for infamous **chef. This is my first experience working at a huge hotel like this. So far it has been really tranquil. There are something like 50 chefs total here (incroyable!) and a whole lot of mise en place. I believe in the gastro restaurant alone, there are about 20 cooks and 3 sous-chefs.
Unfortunately for me, I don't really get to do much during service because there are so many cooks working the line. There are a couple guys with the only task of frying cromesquis. Amazing. Most of the time, another stagiaire and I do
very little
cooking on the plancha (me - scallops, him - meat) at the beginning of the service, then finish the rest of the service by doing more mise en place and/or cleaning. It's the complete opposite of my
first stage in France in February
at another **restaurant which had half the number of cooks and twice as many covers. Also, very different from my last stage on the Cote D'Azur. Pretty interesting to see the differences between the stand-alone Michelin restaurants and a hotel Michelin restaurant.
Since this hotel has loads of money, we receive the best products, and use things like blue lobster for the bisque. There is also a lot more waste here especially if things are not perfectly made. I can't imagine this restaurant making money - but the reputation of the chef and quality of food is what makes this hotel what it is. I'm sure the price of the hotel suites makes up for it. ;)
Here is one of the sous-chef's, Marco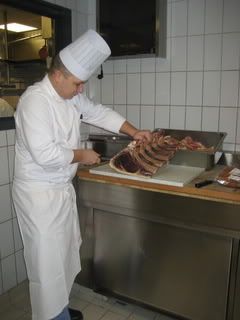 "L'Anglais" Oliver that I work with on the fish station. He is only 23 and an amazing cook. He will be an awesome chef someday. So far he has let me prep scallops, langoustines, and some garniture. It's nice that they let the stagiaires touch and prep everything. Joaquin from Mexico City, on the right, is the chef-de-partie for the meat station. He is super nice as well, and a great cook.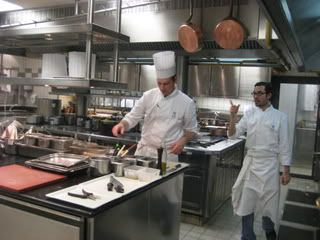 Alfredo on the right is the other stagiaire. He's also from Mexico City. He came a couple weeks earlier than me and snagged the meat station (lucky!). He gets to do all the butchery.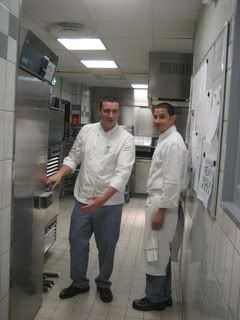 And from the banquet side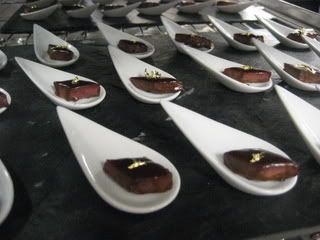 Every other night, I walk home sans map. It takes a good hour + to get to Nina's from work but it's the best way to see Paris. It's gorgeous.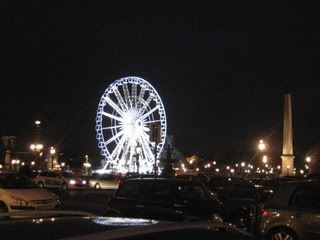 It's Christmas time !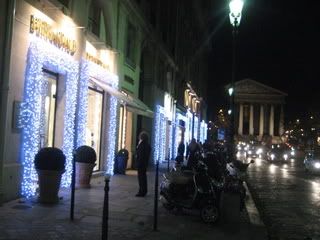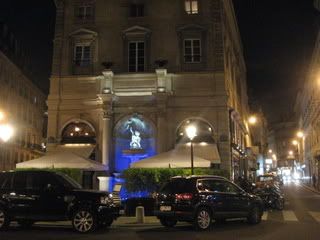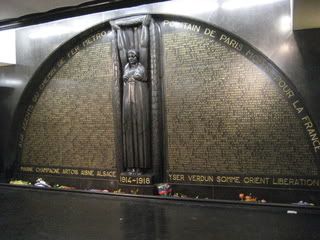 How can you not appreciate this city? No matter how cold or rainy it gets.