Met up with Sophie and Ben whom I met at the
Gastronomy By The Sein

e
event. We ate at
Les Pâtes Vivantes
- a Chinese restaurant in Paris known for their hand-pulled noodles. Since it was just okay, I am not going to write too much about it. We agreed that the broth was too fatty with not enough flavor and the noodles too mushy. And, the waitress was a bit of a salope.
Anyway, after we ate, we enjoyed a nice walk around Paris.
Son, mom - can you see the resemblance? This photo is so cute.
Paris loves to keep their old books
I like taking pictures of random "pick up your dog poop" signs
We stopped by
ZenZoo
's other tea shop selling Taiwanese teas and other miscellaneous tea-related items. Amongst, food, wine, coffee... Sophie knows a ton about tea.
Then we got coffee afterwards. Ben looks like he's straight out of the 70's.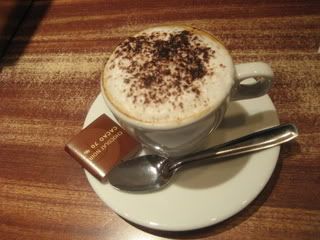 Then Sophie took me to
Le Grand Tasting at the Louvre
. She had a free ticket and kindly gave it to me. Merci, Sophie !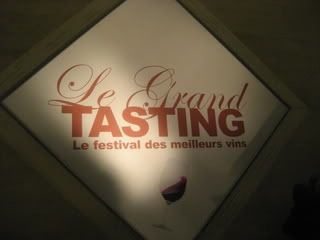 Looks at all the Châteaux there
It was a really cool event. Sophie and I bought a few bottles of wine and chatted with various wine folks.
It was freezing that day and I had forgotten my coat. Good thing I had been sipping on wine all afternoon. =)