After work, met up with Nina to help prepare a raclette dinner. We went to
Julhès Paris
- a gourmet store with tons of gastronomic excellence. They have fabulous choices for charcuterie, fromage, etc. We got different kinds of raclette - black pepper, red pepper, and normal. We also picked up different types of ham from Spain and the Basque region.
Sugar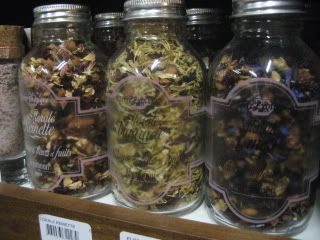 Salt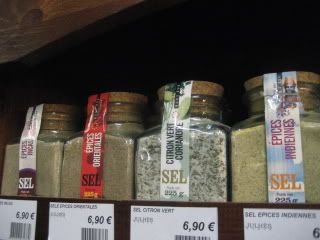 Julhès Paris
54, rue du faubourg St-Denis
75010 Paris
Tel: 01 44 83 96 30
We went next door to pick up some cornichons (mini-pickles). This place made all their own pickled vegetables.
And these delicious smoked sausages
And I discovered this Turkish place that
ONLY SERVES LAHMAJOUN
! I'm so excited and can't wait to try this place. I kept walking by and staring at the menu - there's only about 5-7 items on there and an oven for the flat dough. One of the guys started smiling and told me to come in. Next time, for sure.
We took the metro back home because it was FREEZING today. We prepared the dinner for Christophe and his colleagues from work.
Bacon and prunes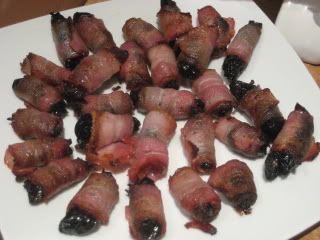 Delicious charcuterie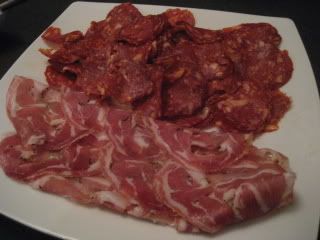 Fromage !
Hummus and purée d'artichaut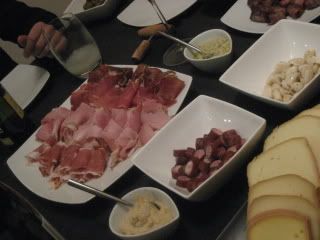 Raclette time !
This drink that Nina likes to make. You dip the lime in coffee then take a shot of rum. It's quite good actually.
Christophe set the rum on fire
Bon App !