Had a two-day trial in a well-known Japanese restaurant here specializing in kaiseki. Unfortunately, I left the details of the dishes at home (I am in Japan right now!) but check out the pix.
Sakizuke (starter). This was made of a type of seaweed.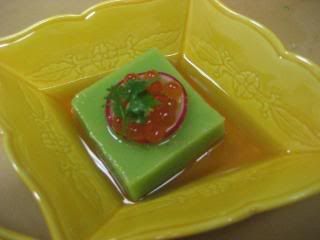 Takiawase (slow-cooked dish). I'm bummed I didn't take a picture of this when it was full of the fish broth. You can get an idea though. Veggies include daikon, potatoes, carrots, yellow peppers, broccoli rabe, baby fern tip, and sansho pepper leaf (in Chinese - sichuan pepper leaf).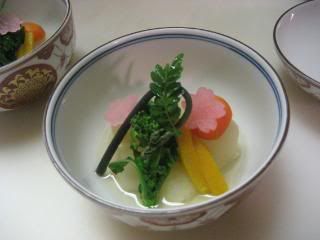 Sashimi/Hassun (assortment of flavors)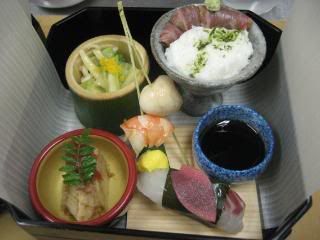 Uni, yuba, and cod steamed together.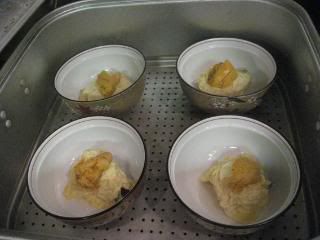 Then a sauce added.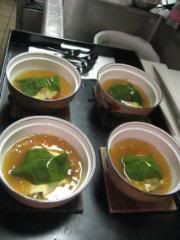 Chef added the little pink, green, and white rice cake bits in honor of the rice cake season (symbolizing humanity) that has started in Japan.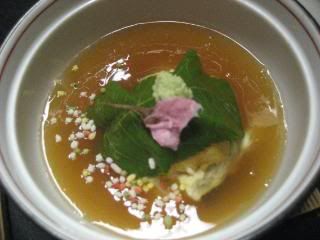 Simple yet delicious pound cake. Sweet sticky rice filled with red bean.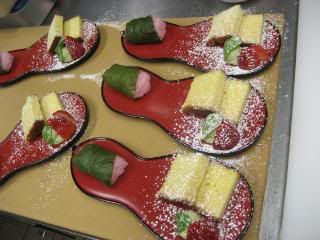 And of course, real wasabi root. (Amir was bugging me to find out if they used real wasabi and how they prepared it - with a shark skin). The taste is really that of wasabi minus the strong, burning sensation through the nose you normally get with the paste.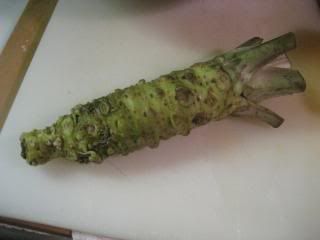 I forgot to take a photo of the grilled trout dish. I was in charge of the slow-cooked dish as well as helped out with the grilled dish. It was only me and the chef on hot foods, two other guys on cold. Tiny kitchen, but extremely nice environment. Probably one of the nicest I have worked in. This was the first time I have been exposed to kaiseki (less formal version). I was lucky to have been able to taste everything. Good stuff. I can't wait to eat kaiseki in Hakone!