Of course we are going to eat ramen the first night in Japan! Luigi and his friend Felix brought us to a local ramen shop called Bakuya about 10 minutes from his place. It was fantastic.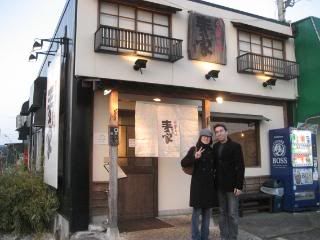 Here's how we ordered the ramen which is typical in Japan.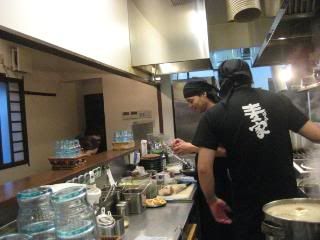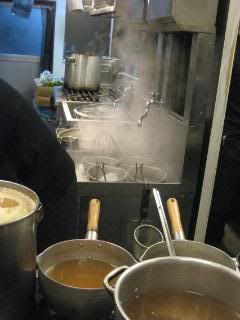 I opted for the Tsukemen noodles. It's served with thicker noodles, with a thicker, very rich, sauce-like, pork broth.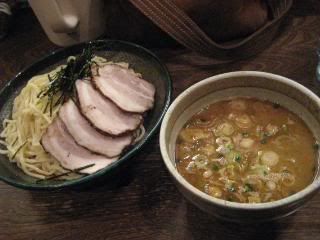 Look how dense this "broth" is.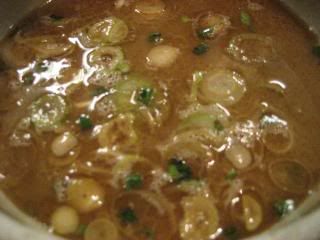 And that pork... perfection.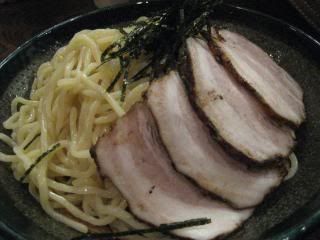 Everyone else got the pork ramen.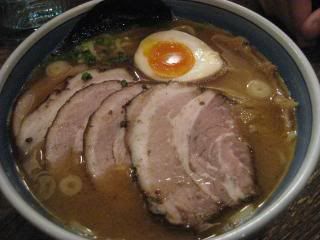 It was really interesting to watch them prepare the broth. They added a spoonful of some type of sauce, then added broth, and other condiments. The thick broth I got with my tsukemen was so interesting, dense, and flavorful. It had an interesting pork flavor mixed with seafood flavor. Beats anything I've had thus far and this is probably just your above average ramen shop. I need to find myself a ramen apprenticeship...
A good start so far.
Afterwards, Luigi and Felix took us to the big mall across the street to show me the market and other various goodies. It was great to walk off a belly full of noodles.
Here is Luigi on the 16th floor of his building.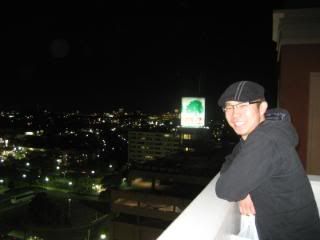 CHEEZU