Spent the rest of the day in Yokohama with our new friend, Ai whom we met at Barefoot coffee while she was visiting California.
Had tonkatsu in a restaurant in the mall/subway station.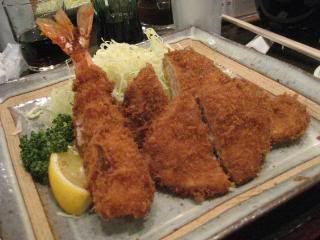 Walked around and saw very expensive red and white strawberries.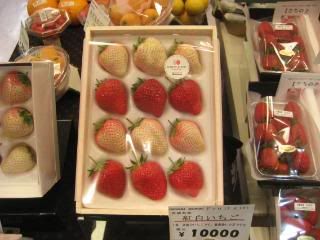 Did a ton more walking all over the city. We walked through this shopping mall - I wanted to take a pic of Raf. Then Ai and Yuichi took pictures of him. All three of us stood around him taking photos so the Japanese started staring thinking he was someone famous. It was so funny! Luigi was like "George Clooney!"
Then we took a cab up and grabbed some tea on top of the hill.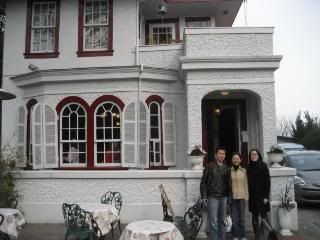 Matcha matcha matcha! Can't get enough of it.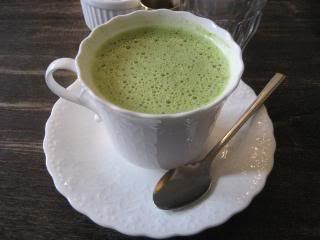 Ai's orange/black tea
It was great seeing Ai again.