"Amuse bouche" - a rich, buttery, flaky, moist croissant d'amande et chocolat noir and a brioche sucrée feuilletée from a delicious bio (organic) boulangerie Moisin. That will be in another post.
Lunch at
Le Jeu de Quilles
. Tiny place. Not more than 16 covers. Two cooks. Simple food but good. They get their meat from the butcher next door.
Plate of delicious charcuterie to start.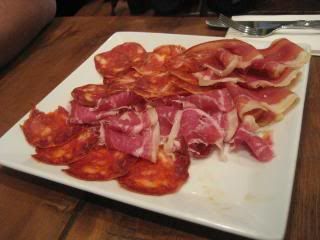 Of course wine - a white and red. And some water with gazeuse.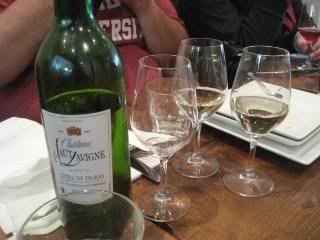 Pim and I went halfsies on everything - it was a great idea. Like a menu degustation !
Salade de roquette avec des tomates et chèvre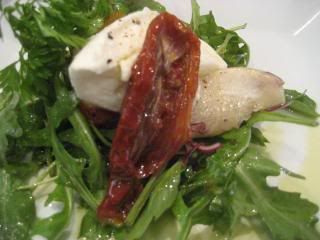 Really delicious rabbit terrine. Perfectly seasoned and very moist. Strong liver flavor but balanced. Fabulous.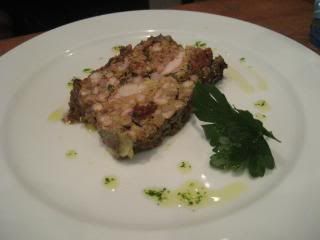 Variety of calamar and fish atop les legumes Basquaise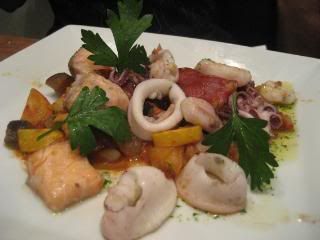 Chevreau (Goat) braised with "couscous" and piment. The meat was so tender and well-seasoned. Rich, fell off the bone.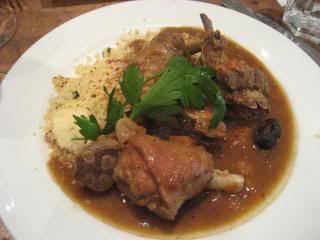 Assiette de fromage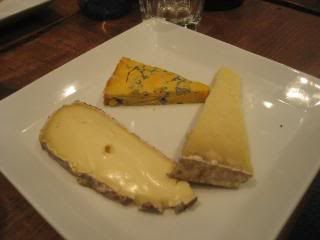 Rasberry "flan"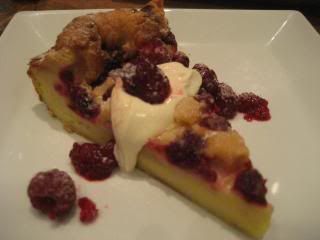 Good times.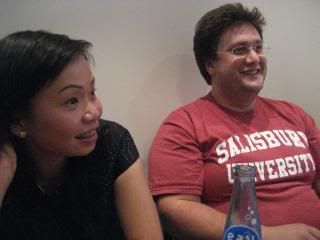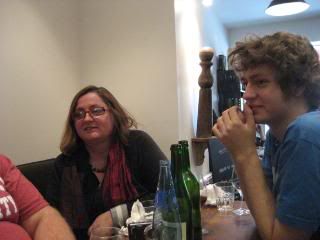 Le Jeu de Quilles


45, rue Boulard
75014 Paris.
M4: Mouton-Duvernet
Tél. : 01 53 90 76 22.
Open only for lunch, Tues - Sat.
Dinners are private.
Métro : Mouton-Duvernet.