What great timing to visit Normandie after our Normandie regional menu. Jacob, Amanda, Chris/Canada, Andrew, and I rented a car and drove there after our regional menu.
Hi Jacob!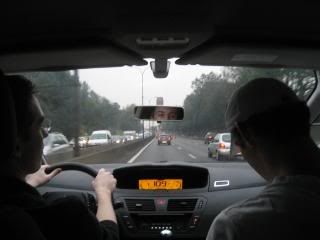 We got a bit lost and didn't get into Deauville until about 1030pm. And the reception was closed so we had to call a number to get our key.
Our hotel during the day. It was super cheap - something like 45Euro/night for an apartment with a kitchen that roomed 5 people.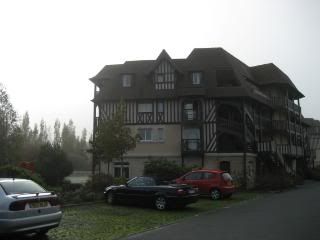 Most of the restaurants were closed but luckily found a place where we ordered muscles and sea bass.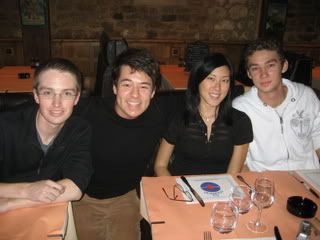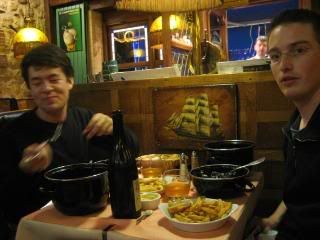 Of course, Cidre !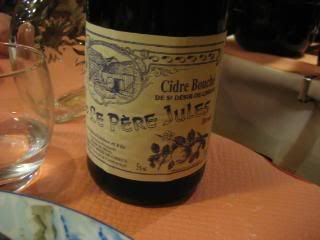 The next day we drove along the coast to see the bunkers that were still there from the war.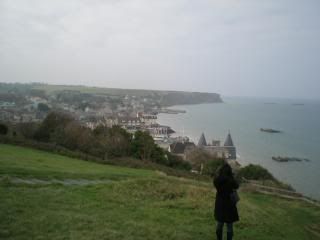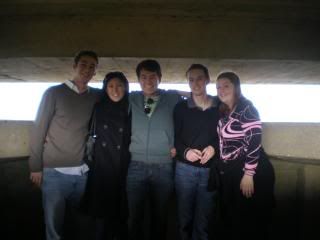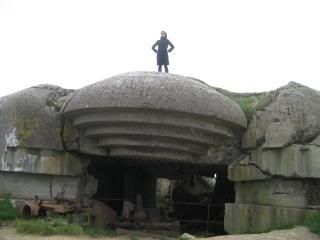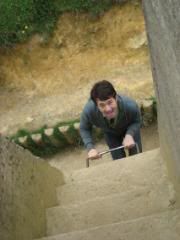 Then off to the American Cemetary. A bit chilly...?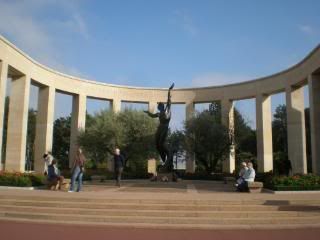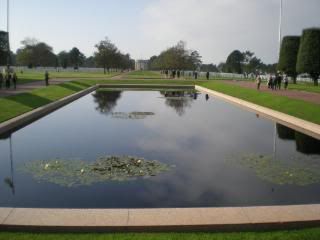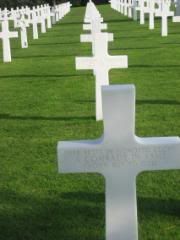 The Cemetery was quite beautiful and peaceful actually. A very good experience.
For dinner, we wanted to go to one of the Michelin restaurants in Normandie. We had reservations around 9pm but got ridiculously lost. I decided to drive tonight and with it being so dark and being in the middle of nowhere with endless peripheriques, it was not the most fun-filled activity. BUT I have to admit it was nice to drive in open air instead of being in the city.
Long story short, we couldn't find the place and they didn't want to seat us after 930pm. We drove to Caen, I believe, and ate at a crappy Italian restaurant because we were too hungry to keep searching for another restaurant. We ended the night drinking cidre and Calvados - alcool that Normandie is known for. We all learned that we never ever want to drink Calvados again and just to keep it for cooking. I felt so sick!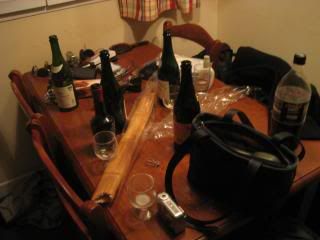 The next day we had just enough time to see the Bayeux tapistry. Amanda is a history nutcase - (she knows so much even down to the dates) The Bayeux Tapestry is a 50 cm by 70 m (20 in by 230 ft) long embroidered cloth which explains the events leading up to the 1066 Norman invasion of England as well as the events of the invasion itself. (Thx Wiki).
Walking around Bayeux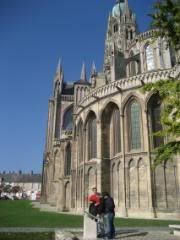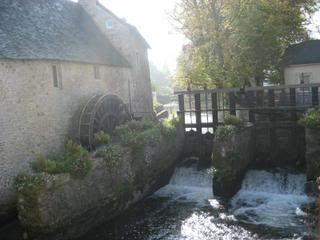 Info and photos about the tapestry here.