Le Menu Regional are one of my favorite things to do at school. On top of spending the time preparing and cooking these dishes - we actually get to sit down and eat it with our chef. An amazing and enjoyable experience. Julie and I worked on the first course together.

Crème de brocolis aux tourteaux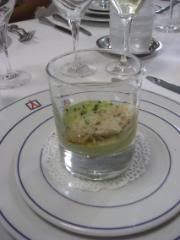 Simple as it may seem, the tedious part is making sure not any bit of crab shell and cartilage ended up in the dish.
Bar entier cuit dans une croûte de sel aux deux pommes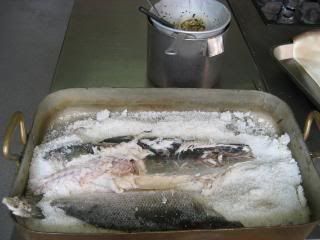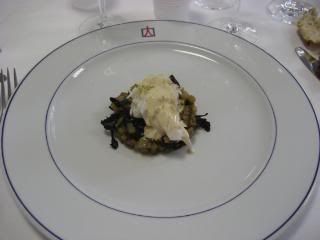 Soles Grillées, salsifis crus,, beurre meunière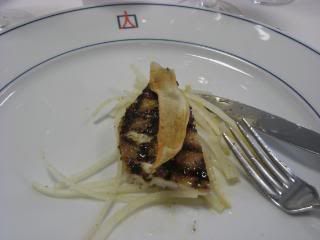 Canard rouennais en deux services, pommes soufflées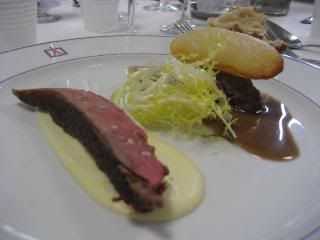 Might I add that blood was added to the sauce...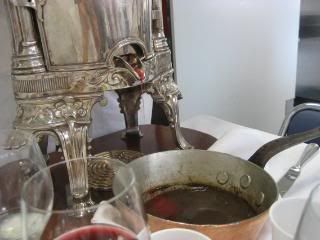 Crazy Eldar/Israel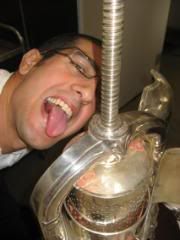 Tartes aux pommes macérées au lait d'amandes, Sorbet à la bénédictine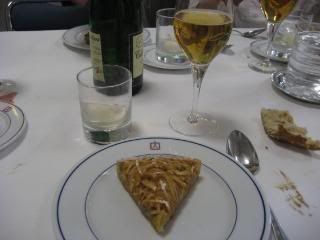 Bon Apetit !
And on this weeks Wednesday night restaurant service:
Cou d'agneau confit, macaronade, jus d'agneau tranché
Wrapped in crepine and braised for a long time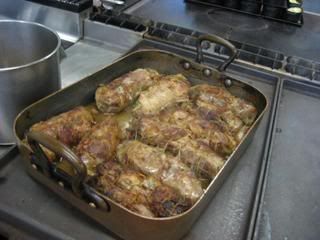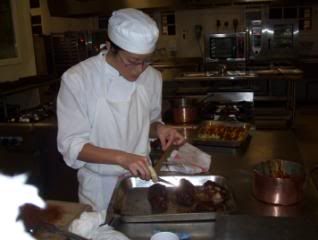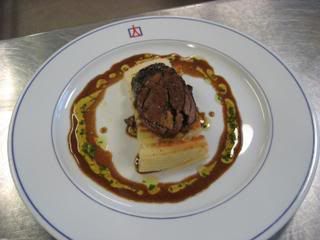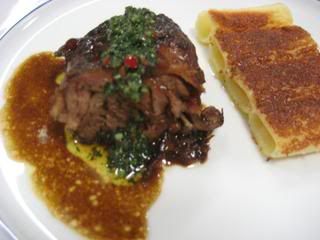 We survived!