Day 2 begins yet again at Oncle's house EATING.
I think this was smoked Norwegian Trout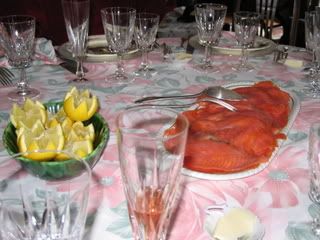 Yum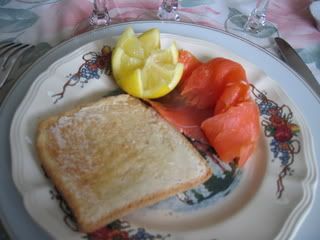 Veal (this is how meat is really cooked)
White beans - really good. I think these are the same beans used in cassoulet.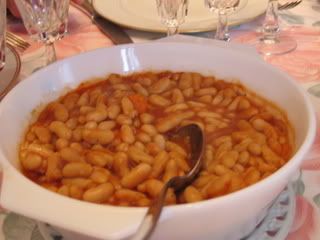 Artichoke puree
Cheese plate
Papi fell asleep at the table - we all ended up taking pix of him. hahah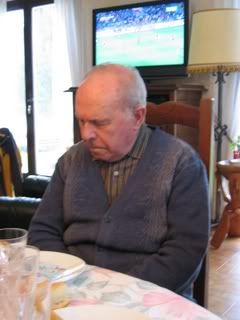 Framboise sorbet type of cake
What we all do best - EAT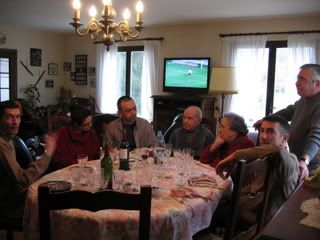 Ladzi chillen w/ his pops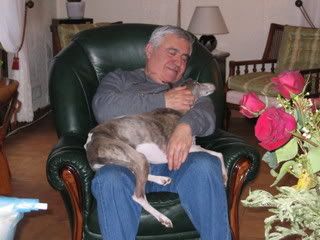 Hugo - Francoise's doggie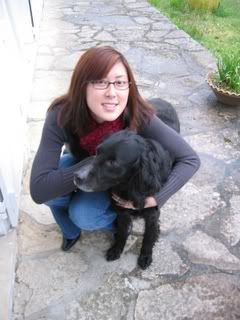 All the animals they had were saved from abusive homes and/or strays. =) Hugo's previous owner broke his nose!! How horrible is that??)
Anyway, our lunch ended around 4-5pm.
Then we started dinner at 8pm - we had raclette again! Our days in Bordeaux always begin with eating and end up eating. =)