Ok before I get into school, I just wanted to note that France has introduced me to eggs on pizza. And I absolutely love it. Here is a pizza joint I frequent often when I am in the mood for fresh-made dough, meat, and an egg.
Del Papa
Rue du Buci
6eme
Pizza Caruso - I think it's about 10,50Euro. It has epaules (pork shoulder but tastes like ham), champignons, and chorizo.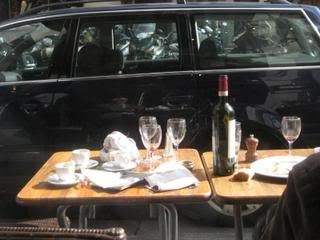 And might I add how beautiful Paris is - this is what I see when I have to go to school in the wee hours of the morn... Ok, not that early but it is like 730 and I am used to going in the office around 930-1000 =D. And might I add that when I leave school, it is dark already.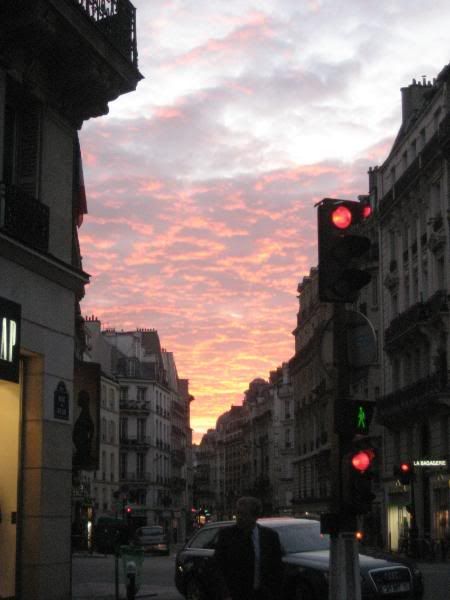 Bonjour !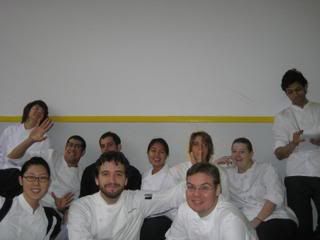 Anyway, on a commence a "taillage" or cuts. It's amazing how precise Chef Sebastien is. He busted out his ruler and everything. If one thing was a bit crooked, he would definitely let us know. (Which is great in my opinion. I moved here to learn perfection!) My chef used to work for Alain Passard at
L'Arpege
, and was even on Iron Chef Japan as Chef Passard's sous-chef a few years back. Details of that, I still need to obtain.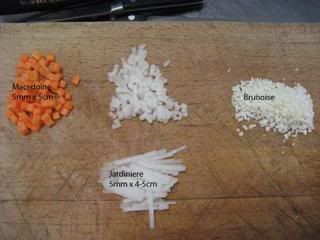 Veg for stocks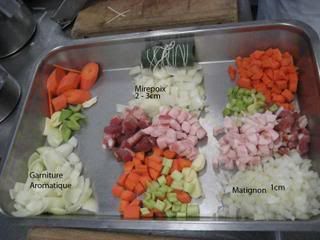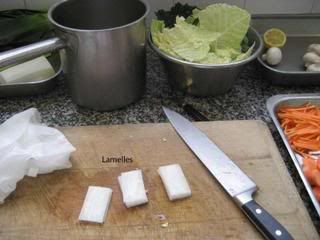 We then moved onto turning veg, or "tourner les legumes." Needed the ruler for this too of course.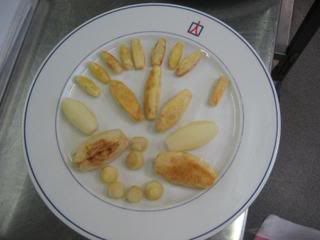 Then stocks - I accidentally burned the chicken which Chef was not happy about. He gets this look of death in his eyes when you burn something...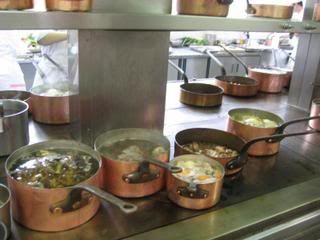 Then soups...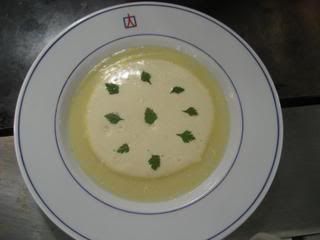 And salads. All this for a salad? =D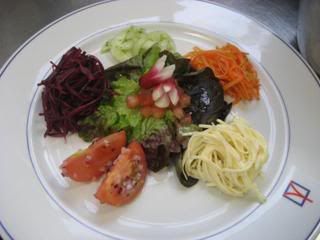 My favorite "salads" of citrus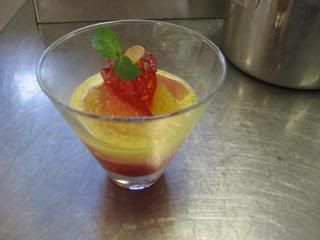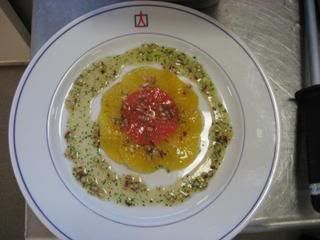 Look at my chef's expression. Haha what a great photo.
Then it was time to tourner les artichauts and make purees and veg medleys. Wasn't a fan of this.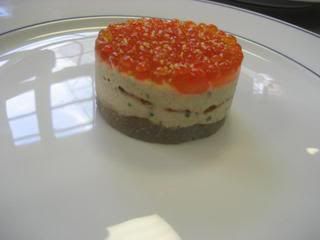 But this was delicious!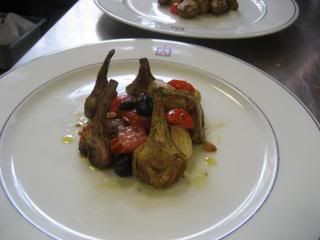 Then to allumettes. Mine rose pretty well for doing it the first time. These were filled with a mix of echalotes sweated and reduced with madere, viande hacher, taragon, parsley. Very good but I put too much taragon in mine.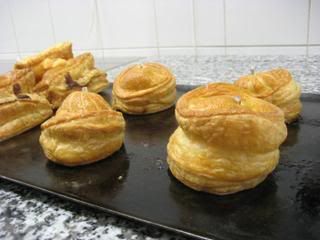 Allumettes aux fromage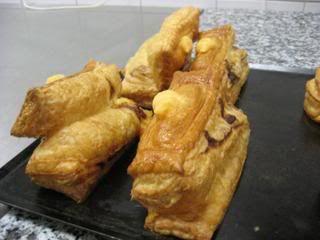 Saucisson au Brioche which is a bit tedious to make, and a sticky mess but oh so deliceux.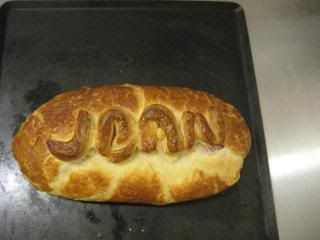 We made this heavenly sauce reduced from brown stock and port. OMG, it was so good with the brioche.
And of course we had soufflé week. Here is a photo of my fallen disaster.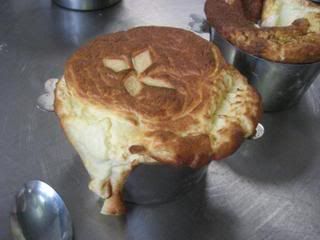 Basic pastry class is on Mondays.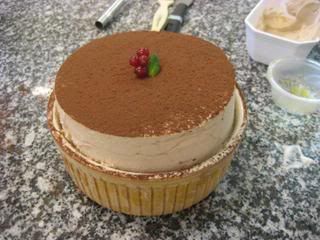 Passion fruit souffle. This was so delicious. It's a shame though - we had to throw away a lot of delicious souffles because it was absolutely not possible to finish them all.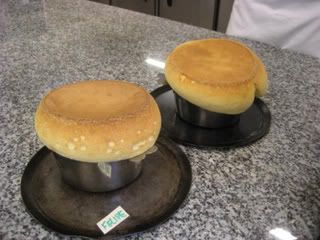 And of course, super classique French desserts:
Pate a choux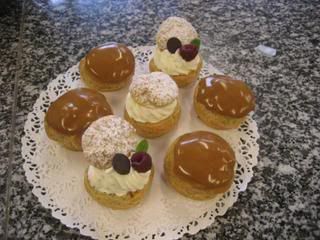 Abso-fucking-lutely love millefeuille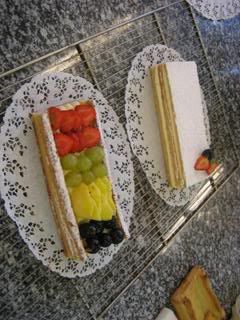 Moka (not for me)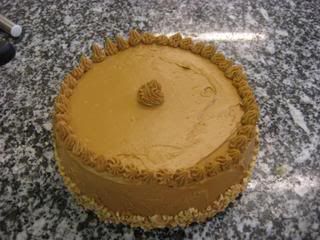 Paris-Brest - and yes I am very well aware of my crap piping skills. Hey, this is only the beginning. =D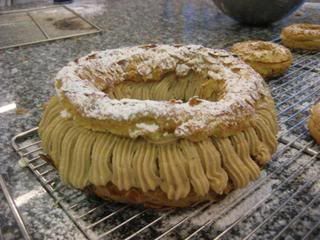 So far school has been "tough" in comparison to life in the office. We spend a good 40-50 hours at school for kitchen time, French class, technologie, wine and cheese class, etc. It's great though.