I can't believe I have waited this long to update on our dinner at
The French Laundry
. Raf finally got us reservations after two months of trying. We finally used our Xmas gifts! This entry will be short and sweet with lots of pictures.
Garden love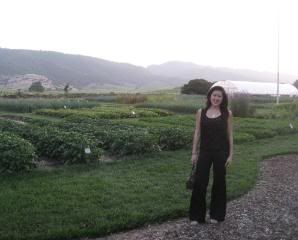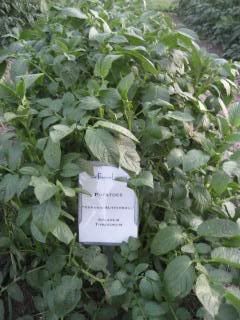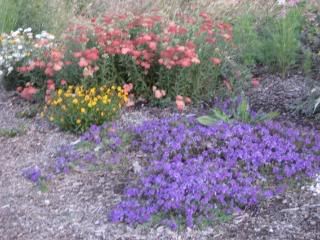 Wish that was my backyard...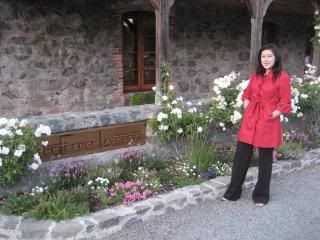 Kitchen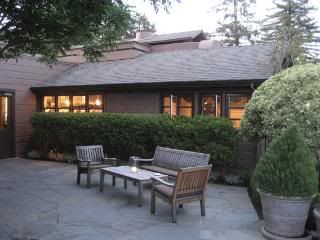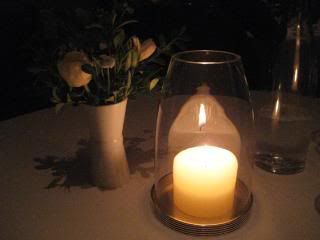 Gougères (The ones at
Taillevent
are way better)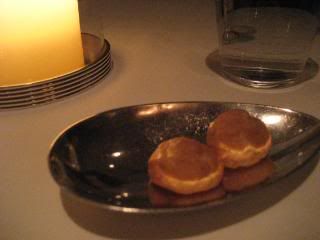 Salmon tartare - quite frankly the best salmon tartare I've ever had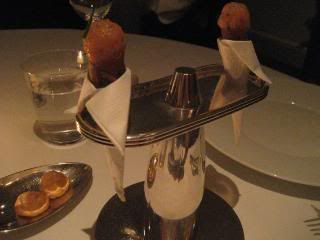 Oysters and Pearls - it's too bad I don't like oysters. I did get this but just with caviar. VERY good.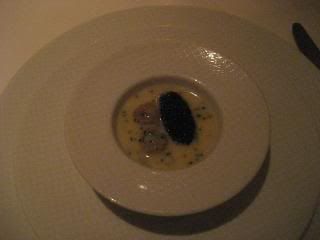 Salad of Hawaiian Hearts of Peach Palm - I was pleasantly surprised on how delicious this was. Amazing how tasty and sweet those alpine strawberries are.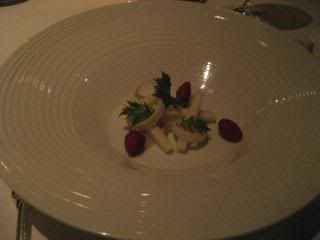 Moulard Duck foie gras au torchon - really good, those peaches were AMAZINGLY sweet and juicy. I've never had a peach that good before.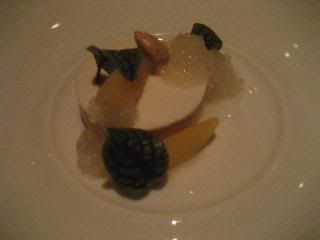 Great brioche. Foie was served with 3 different types of salt from Hawaii, the Phillipines, and Brittany/France.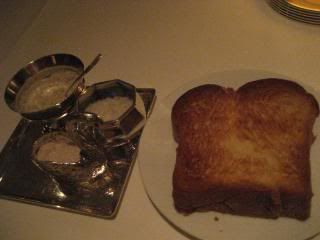 Sautéed fillet of Atlantic Halibut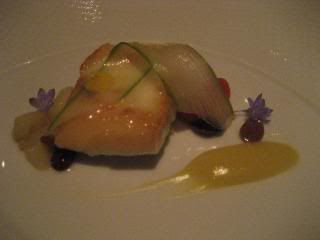 Fricassée of Yukon Gold Potato Gnocchi - I am not a big fan of gnocchi, but this was the best gnocchi I've ever had. Amazing dish.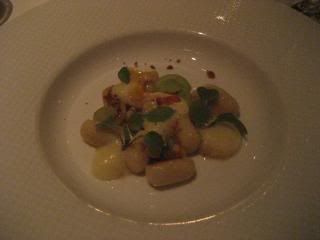 Sweet Butter-poached Maine Lobster Tail - heavenly, buttery, sweet... <3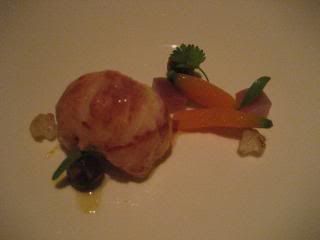 Four Story Hill Farm "Cuisse de Poularde"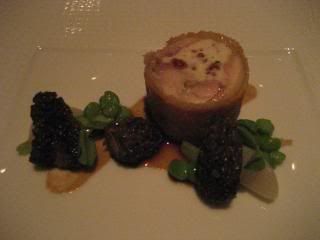 "Chateaubriand" of Nature-Fed Veal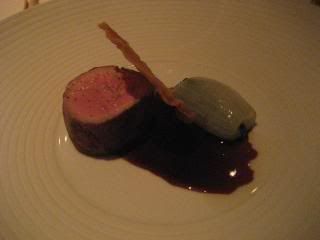 Kuroge Beef "Saucisson en Croûte"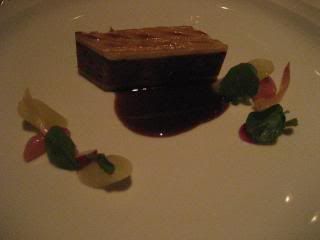 "Cavatina" - Cherry beignet, Sicilian Pistachios, Celery, Black Truffle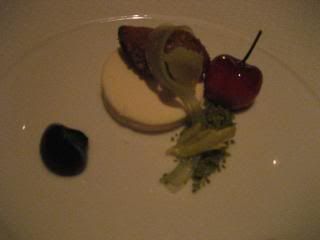 Andante Dairy Yogurt Sherbert - THE BEST F'IN YOGURT SHERBERT I HAVE EVER HAD IN MY ENTIRE LIFE. No joke.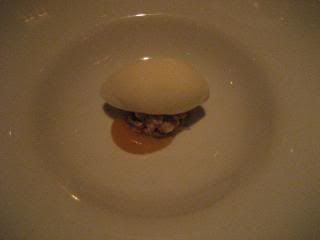 "Gâteau au Chocolat avec Bavarois Praliné"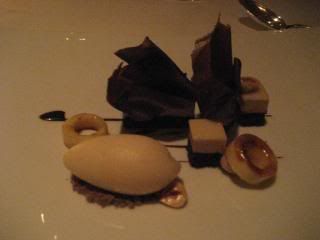 "Parfait au Citron" - I love the taste of fresh/real lemon.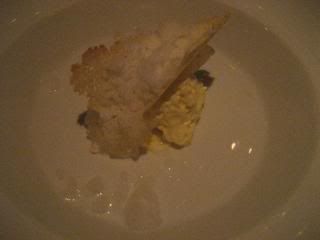 Coffee & Donuts - this is no longer on the menu, however, we heard some "regulars" at the next table ordering it. We asked if there was some left, so they gave it to us for free which was very generous. Sadly, I did not like it at all. The "coffee" was way too sweet. The beignet was ok. Raf loved it though.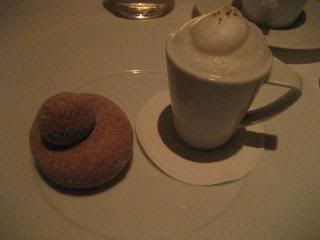 I was quite surprised how "minimalist" this meal was. The dishes were very much focused on the main protein and/or produce. Not a lot of fluff. Everything was cooked to
perfection
. I have never seen such perfect quenelles before. My favorites were the Hearts of Peach Palm, gnocchi, lobster, yogurt sherbert, and parfait au citron. However, it was a bit too much food for both of us.
Although I have had other meals in France that I have enjoyed more, flavor-wise, I still feel that FL was a good experience. The cuisine is very traditional, and I definitely respect Thomas Keller and his team of cooks for the "perfection" they have achieved in terms of cooking technique and plating. The service was attentive but non-intrusive. We also got a tour of the kitchen. That is probably the cleanest kitchen I have seen - everything scrubbed down like it was brand new. Great fridge organization too. There are about 40 cooks that work there. A great experience overall.
The French Laundry
6640 Washington St
Yountville, CA‎
Tel: (707) 944-2380‎