Tuna with ponzu, avocado mousse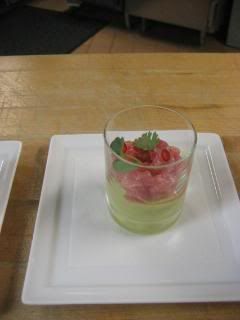 For the non-fish eater - Egg à la toque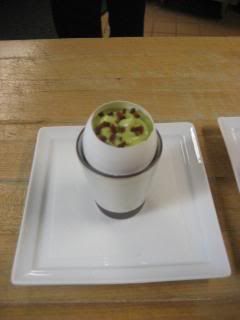 Louisiana White Shrimp, heirloom tomato, feta cheese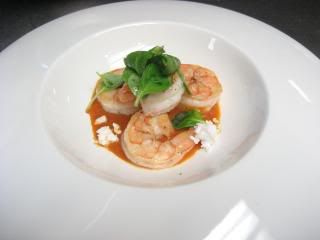 Mediterranean daurade, bell pepper mélange, cannellini beans, squid, warm vinaigrette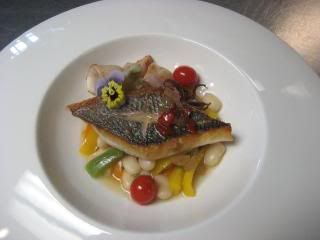 Free-range chicken breast, tzatziki sauce, pumpkin foam (bad lighting!)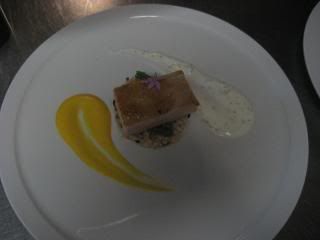 Colorado dry-aged lamb loin, tzatziki sauce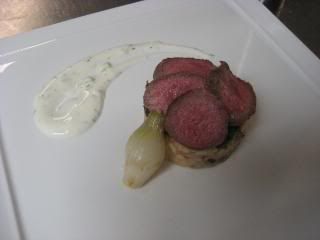 Rasberry tarte with chocolate ganache and praline crunch. I was like three rasberries short...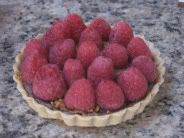 Simple and fresh flavors this time around. The guests really enjoyed it, especially the shrimp dish and tzatziki sauce. =)
I really wish I had my cooking friends from France here with me on a daily basis for menu planning. It's funny how once I start chatting with them (especially Andrew and Amir), all these ideas start coming up. Bien fait!