It's back to the grind now.
Saumon Teriyaki, pressée d'épinard au sesame
. This is a recipe from my chef, Worked with Andrew today. We done did good. =D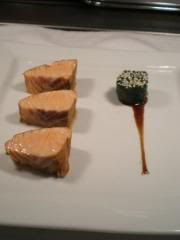 Velouté de cresson, oeuf cassé et saumon rôti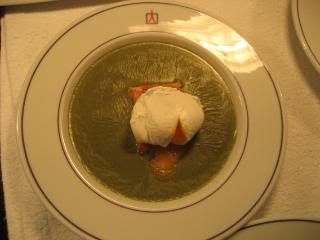 Rognon de veau sauté, jus de veau au pralin de pignon de pin, linguinis
Rognon or kidneys is also something I am not a fan of. But I can eat it when it's cut into smaller pieces and is another component of a dish like in a farce.
Macaroon de framboise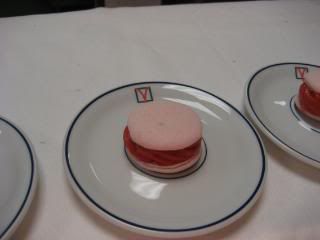 Anglo B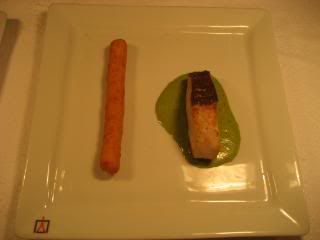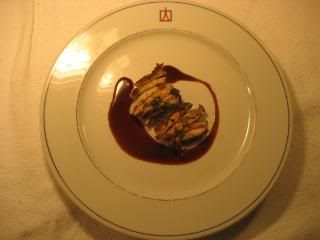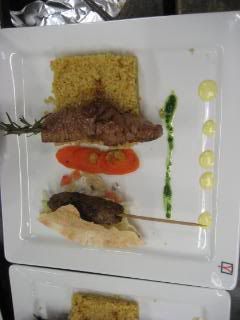 Anglo Pastry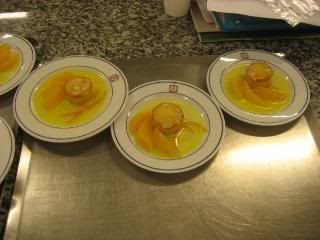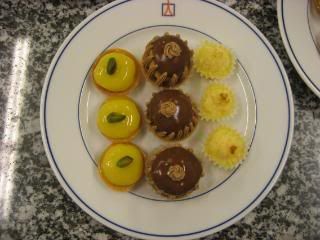 Brownies! With crème anglaise and vanilla ice-cream