I will make this post brief (as usual) since I have already dined at Ippudo.
We came around 19h30 which was the prime time for dinner. Waited an hour just to get a seat. But in the meantime, we grabbed a couple beers and some edamame at the bar.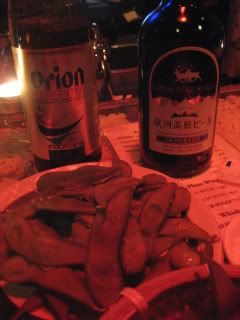 When we were finally seated, we decided to order the rice burger as an appetizer. Crisp rice patties with the seriously delicious braised pork belly in the middle, with a side of lightly pickled vegetables. That pork belly is good sh*t.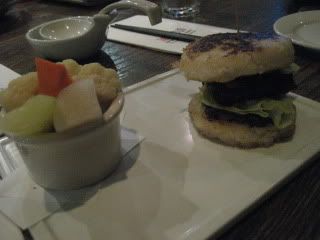 Last time the photo I had of the ramen bowl mysteriously disappeared. This time I forgot to take a picture because I was so hungry and excited to eat ramen. Here is the Ippudo classic half eaten. The pork is simply amazing. I'd also like to add that they make their eggs soft-boiled. *Drool*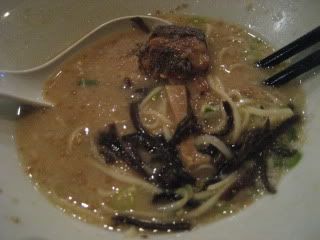 During dinner, I chatted it up with a server there who happened to be born in Spain, and raised in Switzerland. Super cool dood (hi, Alberto!) who introduced me to this other server Christian from SAN JOSE ! Small world. I asked him what they ate for staff meal, and he told me ramen. I think I might have to find a job at Ippudo now.
Ippudo NY
65 4th Avenue
New York, NY
(212) 388-0088‎