I contemplated on posting these photos because of the horrible lighting but felt obligated to share it with you all anyway.
Aziza
is now up there as one of my favorite restaurants next to
Commis
and
Manresa
.
Seriously amazing "pretzel" bread
Wonderful cauliflower soup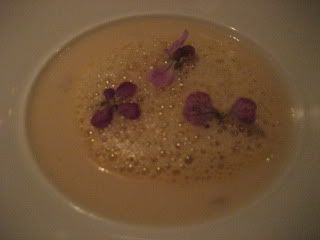 Meatballs with jícama, grape, herb vinaigrette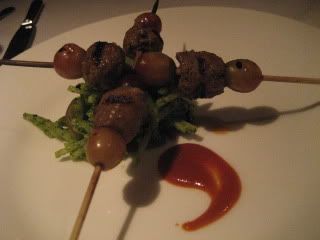 Squab with cherry, tarragon, frisée, foie gras, spiced honey bread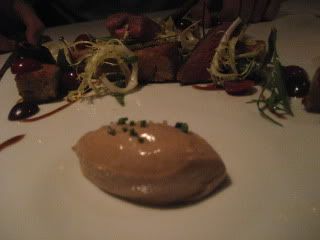 Basteeya with chicken, almond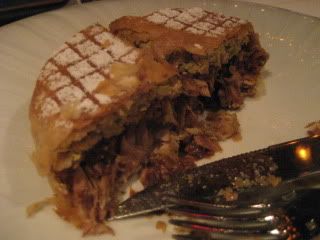 Black cod with broccoli, garlic scape, octopus, ginger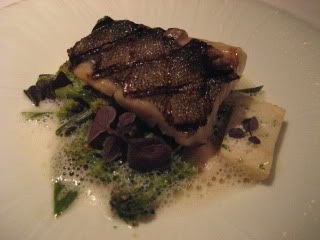 Lamb with fennel, morels, corn, sweet onion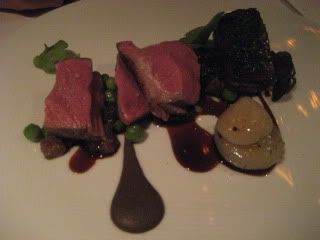 Pistachio meringue cake with strawberry, burnt honey ice cream, nougatine (AMAZING)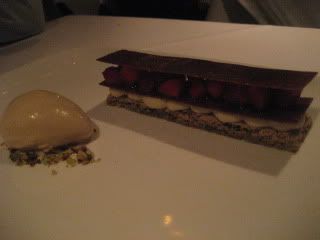 Coconut milk cream with cherry, sponge cake, walnut crumble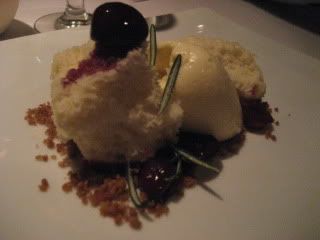 Goat yogurt panna cotta with raspberry, rose gelée, hibiscus soup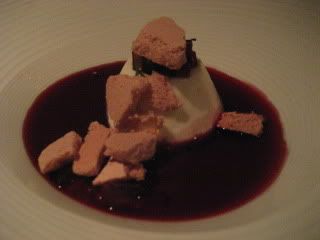 I really can't say anything BAD about this meal. Seriously. LOVE LOVE LOVE ! AMAZING! Everything was perfectly cooked, plated, and seasoned. I mean, everything! The waiter was very well informed of the food preparation as well. I was also very impressed with the desserts which is nice because I have been rarely impressed with Michelin desserts in the past. OMG I can't wait to go back.
Aziza
5800 Geary Boulevard @ 22nd ave
San Francisco, CA 94121-2005
(415) 752-2222