One of Jose Garces' restaurants.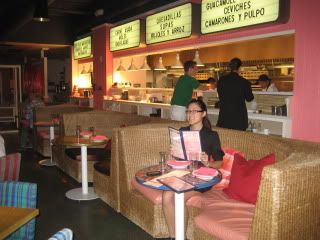 It's totally crazy inside... like someone on acid designed the place.
Guacamole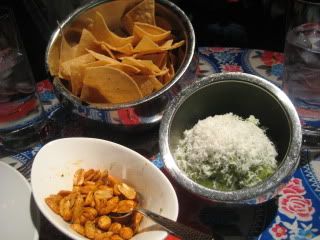 HUARECHAS:CHILANGO - carnitas, chorizo, serrano ham, potato, queso Oaxaca, cotija.
This was great but had way too much going on. I took the serrano ham off, and it was delicious. Otherwise, it would have been overpowering.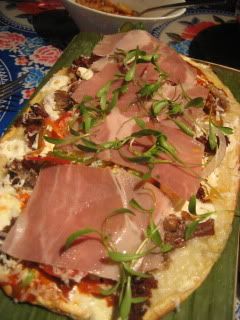 CAMARONES Y CHORIZO - shrimp, chorizo, refried beans, tomato, radish.
This was great, and perfectly cooked.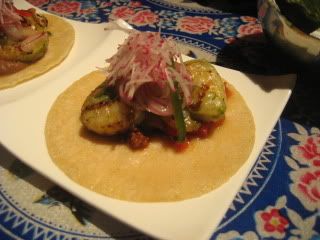 Not your authentic Mexican joint but it's fun, tasty, and properly cooked. Sometimes a bit too many flavors going on, but far from bland.
Distrito Restaurant
3945 Chestnut St
Philadelphia, PA 19104-3621
(215) 222-1657