SCORE. We found a Chinese HAND-PULLED NOODLE SHOP right next to our apartment !!! AND it was full of fresh Chinese people.... you know what I mean ?
I was beyond sick of French food and given the fact that I would be moving to Philly where virtually no good Chinese food exists (by Californian standards, perhaps?), I was having a major Asian food craving. Especially noodles since hand-made noodles are probably one of my favorite things to eat next to red meat.
Check out the crazy and somewhat disturbing artwork: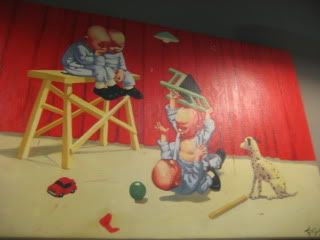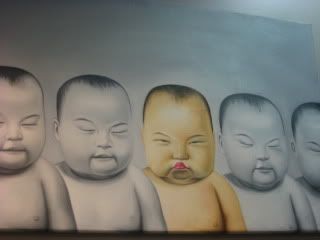 This was seriously delicious!!!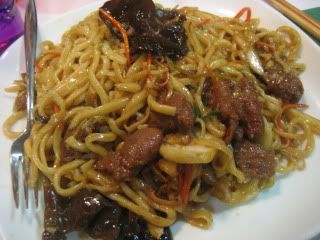 Their 5-spice, beef noodle soup, which was very different from what we are used to in California (like from Taiwanese hot spot
A&J
's)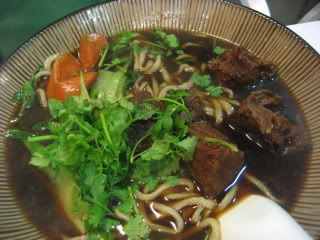 YES !!! This is called "Shanghai cabbage" in French.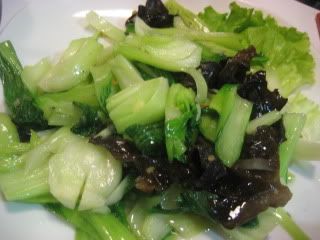 Though I'm not too sure what region the cooks and owners were from, the tiny two-story restaurant was full of stylish Taiwanese as well as Cantonese customers. I was super happy with my dish. Another reason why I could live in Paris forever... I have my regular pearl tea cafe, gourmet coffee shop, hand-pulled noodles joint, and ramen/donburi/bento box joints on top of amazing French bistros and restaurants. Sigh.
Noodles Atelier
164, rue Saint Denis
75002 Paris, France
À Bientôt, Paris !