After attending the cupping demo at Barefoot, Luigi and I went to eat
Niu-rou mien
at
A&J
's.
Niu-rou mien is a Taiwanese spicy beef noodle stew. I'm normally not a huge fan of Taiwanese food, but I LOVE this dish. Along with the dra-bing (translated into English - grab 'bread/cake'), or thousand layer pancake.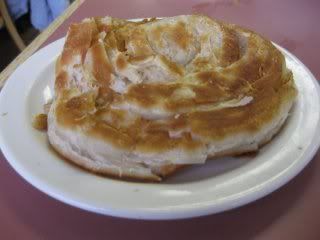 Niu-rou mien. Did I mention they make their own noodles. Hand-made noodles has to be one of my favorite things to eat EVER!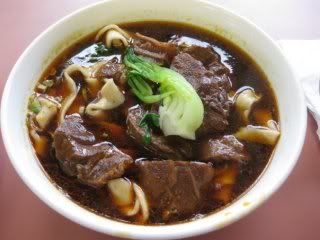 Luigi isn't a big fan of spicy foods so he got the plain beef noodle soup.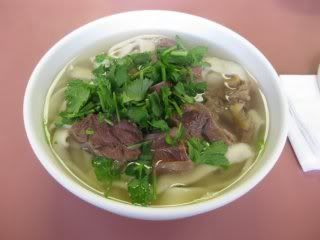 I haven't found a better
niu-rou mien
than here, even though, to be quite honest, most of the people that work here are douchebags. But it's okay because the contact you have with them totals to be about 30 seconds. Besides that, the food here is really good and comes out fast. And it's cheap and fresh. What more could you ask for ?
A & J Restaurant
10893 N Wolfe Rd
Cupertino, CA 95014
(408) 873-8298